Decided to take the dive into marine tanks a few weeks ago so thought I'd start off small as this hobby is expensive lol
Had an old aqua one 20 litre tank lying around with a white and blue LED and heater so turned it into a nano reef.
Atm I'm doing 2 WC's a week every 3-4 days, around 4 litres each time.
Its been setup for approx 4 weeks now and every thing seems to be doing really well, been getting my water tested weekly at my local aquarium also just to be on the safe side. Only thing that has been concerning me is the temp does fluctuate from 24 to 27.5 on the hot days even with the air con on but everything still seems ok.
I bought live rock which had been sitting at my local for quite a few weeks so the tank cycled in about 3 days. It also came with a heap of hitch hikers, feather dusters, a little crab (which from research might be one of the good ones i hope lol), HEAPS of amphipods, a few tiny little shrimp and some worms etc. They seem to be multiplying lol
After 3 days of setting it up I slowly started introducing coral and am now finished stocking, I bought 2 Rainfordi Gobys and a turbo snail yesterday, they also look pretty happy and from what Ive read its apparently not good to put more than one in a small tank because they fight? but these 2 are swimming everywhere together so maybe I got lucky and got a pair?
I'm completely finished stocking the tank now so its time to sit back and watch my little eco system grow
Tank just has an aquatopia hang on filter with a 250L/H flow rate on the back (pretty much gutted and replaced with a little ceramic media in it)
and an eheim compact 300L/H aquarium pump as well.
I put in .80 of a ML of continuum KH Buffer twice a week with water changes and also feed my corals just over half a ML of continuum ocean snow twice a week randomly just before lights out. Gobys get a tiny mix of either marine pellets or frozen food (they like the marine pellets better) I use a little syringe thingy to squirt the liquids/food directly into the pump so its dispersed all over the tank.
So far so good, let me know what you think, any tips and or constructive critism is welcome
P.S. Sorry about the photo quality, taken on the iphone lol
[IMG]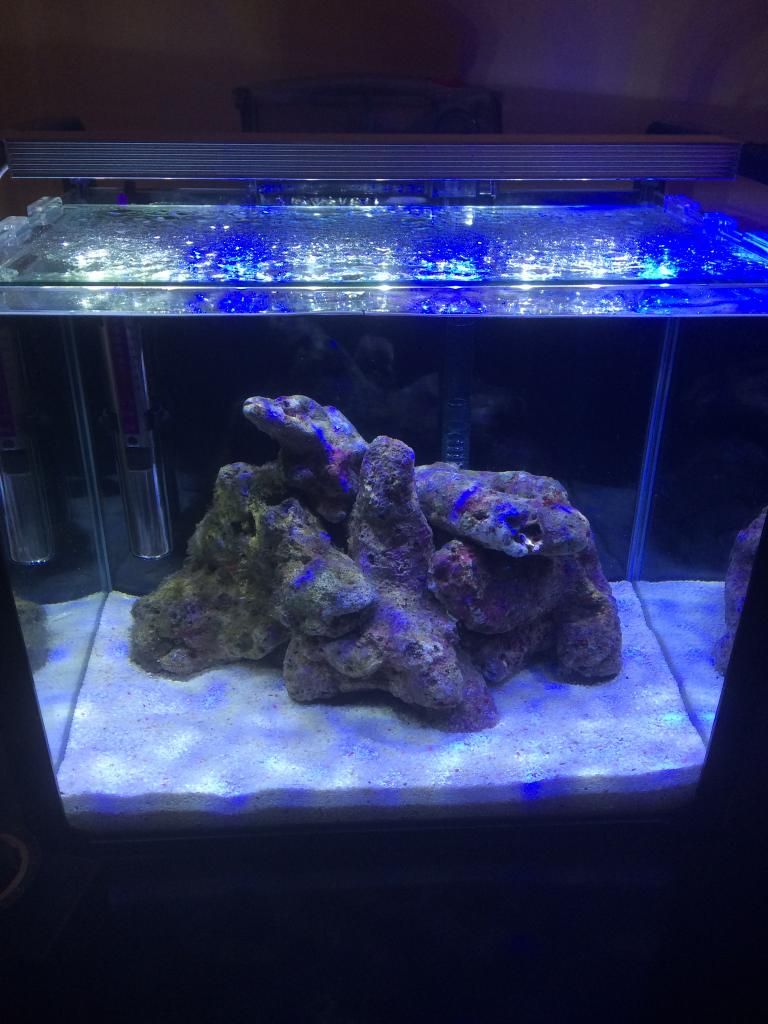 [/IMG]
[IMG]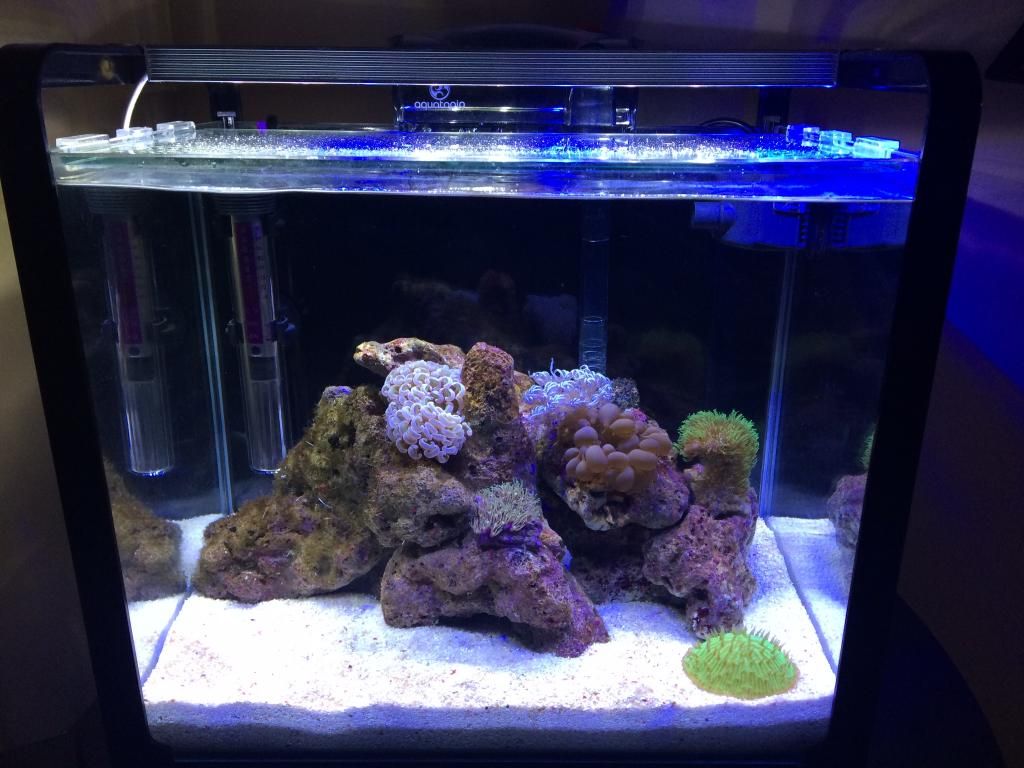 [/IMG]
[IMG]
[/IMG]
[IMG]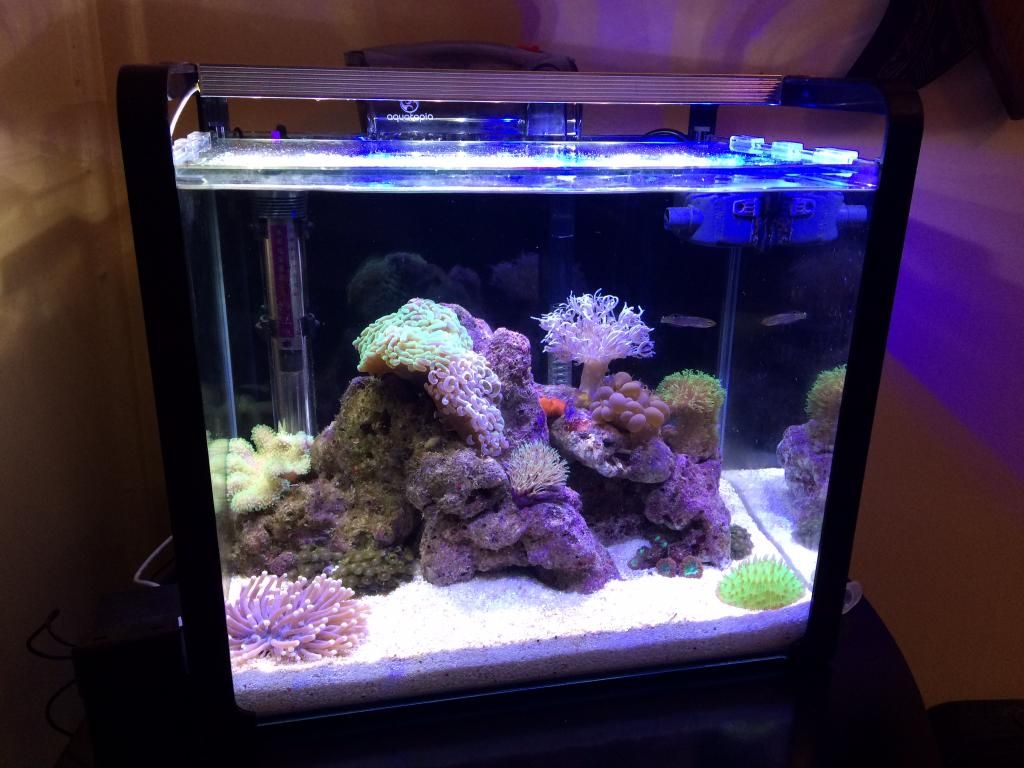 [/IMG]
[IMG]
[/IMG]
[IMG]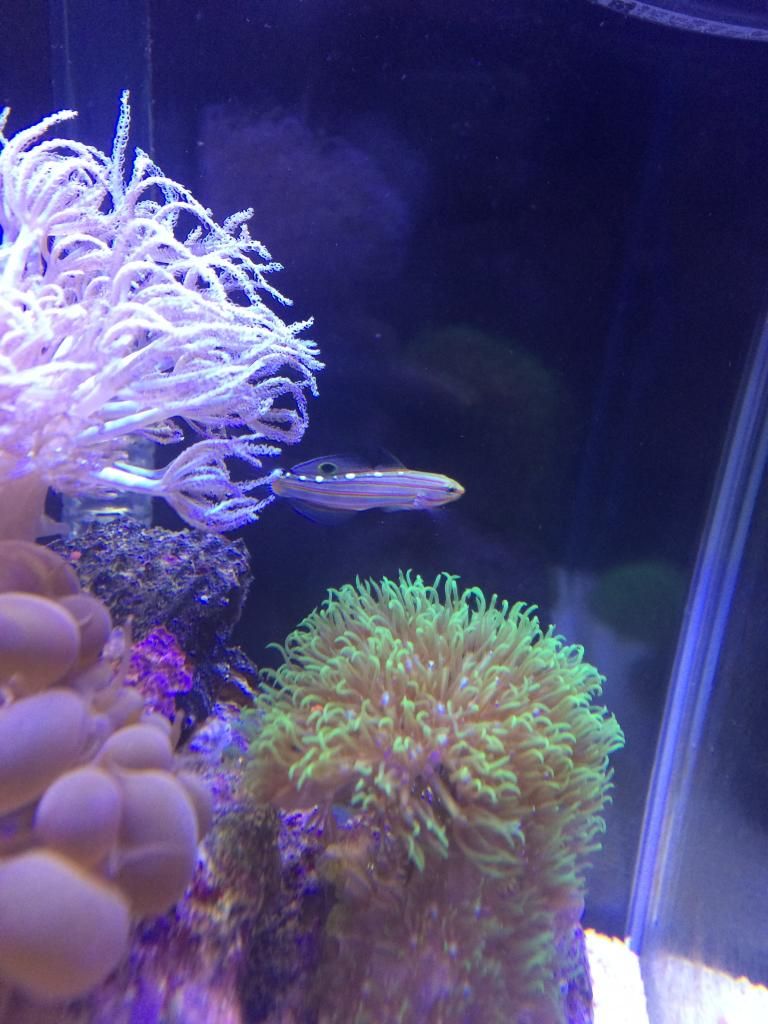 [/IMG]