Introduction:
3rd reef tank here in Oz. Few scratches but can't really argue atm. Currently coming out of yet another lul of a lack of maintenance. Has happened a few times already, but going to be keeping on top of maintenance this time.
Reefing Since: 2006-8?
System Objectives: Just to have something that looks nice, keeps my kids in check, and a conversation piece when visitors come over lol
Type of reef: Mixed Softies and LPS
Display System:
Initial Fill Date: 12th Feb 2012
Display Tank Dimensions: 450mmx450mmx750mm
Display Lighting: Lumini Aqua System_Gemis 120R1 (Trial run atm. Was put over the tank 2 weeks ago)
Stand: Pine, stained black
Hood or Rimless: No hood
Sump Design: Racetrack?
Support systems:
NSW or ASW: NSW
Display Water circulation: 1 Jebao WP25, 1 14,000 lph twin.
Return Pump: Jeboa DC3000
Skimmer: BM NAC3.5
Evaporation Top Up: DIY Auto
Other Equipment: Teco TR5 chiller with heater element
Inhabitants:
2x Perc
1x Pixie Hawkfish
1x female Mandarin Goby
Countless morphs
Countless zoas
Countless turbos scouring the rocks (wish they spent more time on the damn glass!) Update: they now spend too much time on the glass...
few Trochus
2x Nass Snails
and a Tuxedo Urchin somewhere in there. Usually rearranging my frag rack.
When I started this tank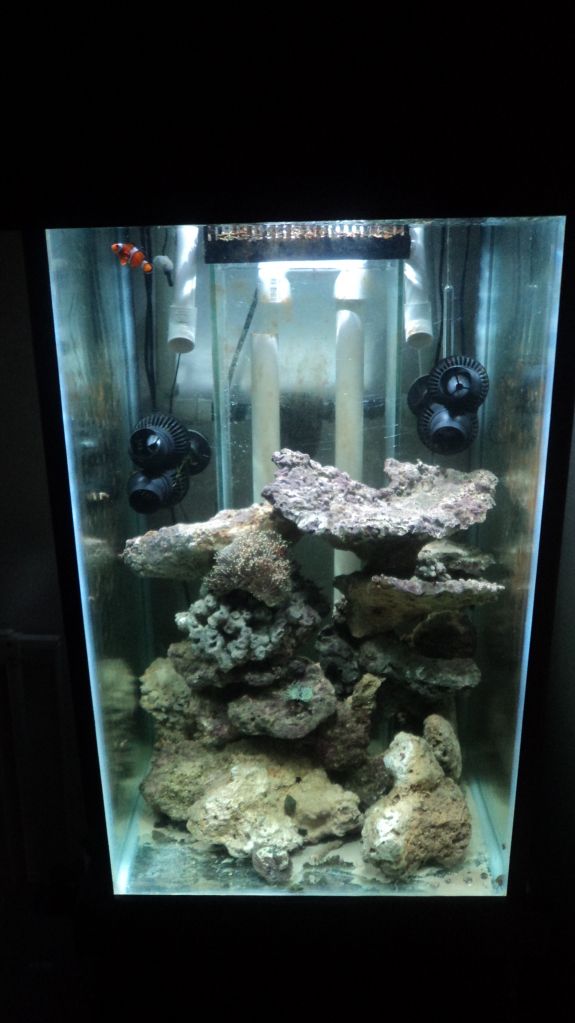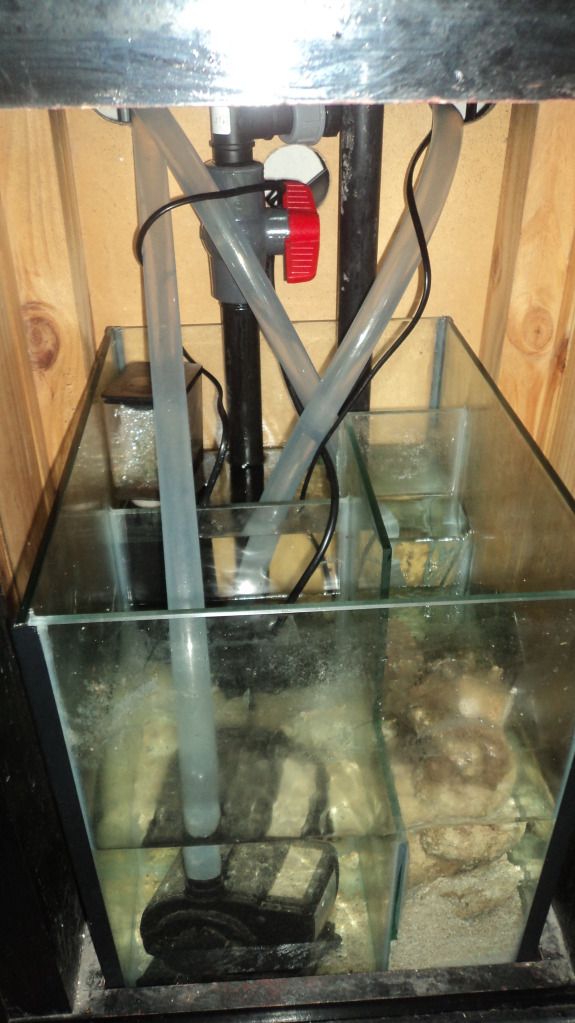 20.05.12
17/07/12
26/06/14
A few random photos.