Well, after 18 months spent majoring on high tech planted tanks, trying to get my skills in that department up to scratch, I finally went out on Thursday and bought two new acropora corals for our marine display.
It's been pretty much neglected for the last 18 months in terms of time and love. Water parameters have been maintained plus or minus around what they are meant to be... but in terms of time spent on fiddling, adjusting and appreciating it, there's been woefully little!
My frustrations with GDA in our main freshwater display is just about driving me back to marine aquaria. Reef aquariums, in my opinion, are WAY easier to keep than high tech planted! With both you need to maintain good, targeted water conditions for the livestock you are keeping. However, with reef aquariums corals grow very much slower than plants, so less pruning (imagine 18 months with only 1 prune in a high tech planted!), and aquascaping techniques are nowhere near as developed... so a reef with a jumble of colour and texture, and a few swimming spots for fish is considered entirely acceptable and beautiful!
The new acros I bought are pale green, almost white, with pink/ lavender tips. I've seen similar before in shops, but never wanted to fork out the cash for them. I'm not sure if their paleness is natural coloration, or a semi-bleached state from stress.
Here is the one I've put on the LHS of the tank - top view
And from the front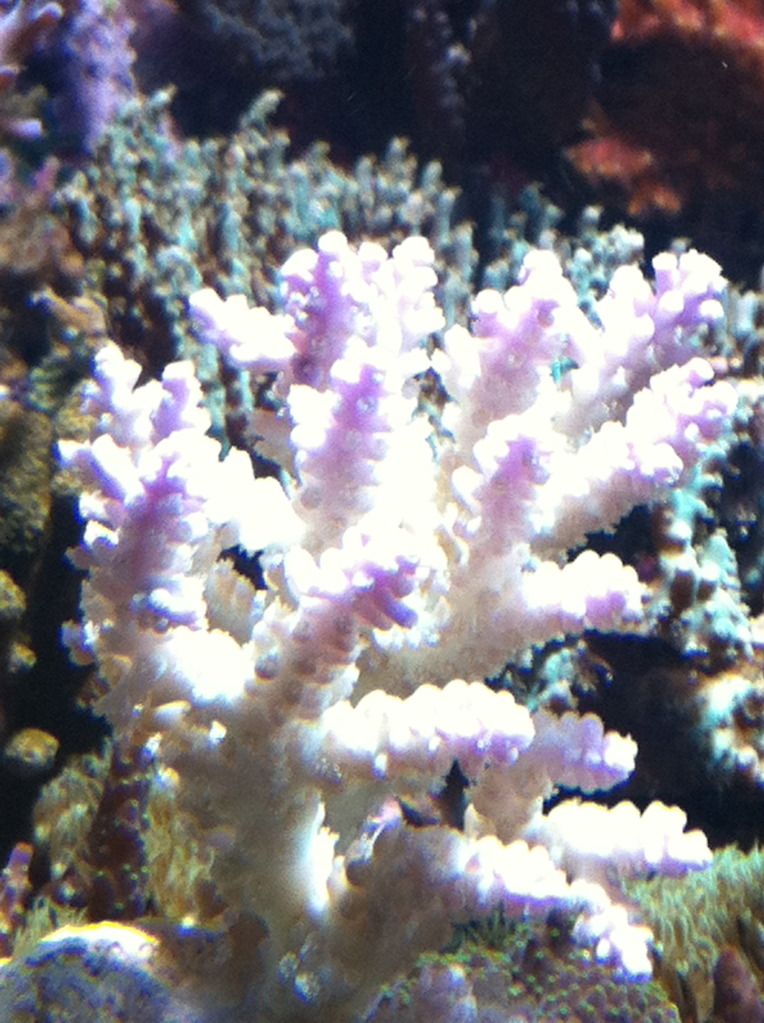 The one on the RHS of the tank:
And closer:
(top view didn't work with this one, as too much surface water movement).
FTS... not at it's best, as the light has only been on about 20 mins, so corals are not fully extended
LHS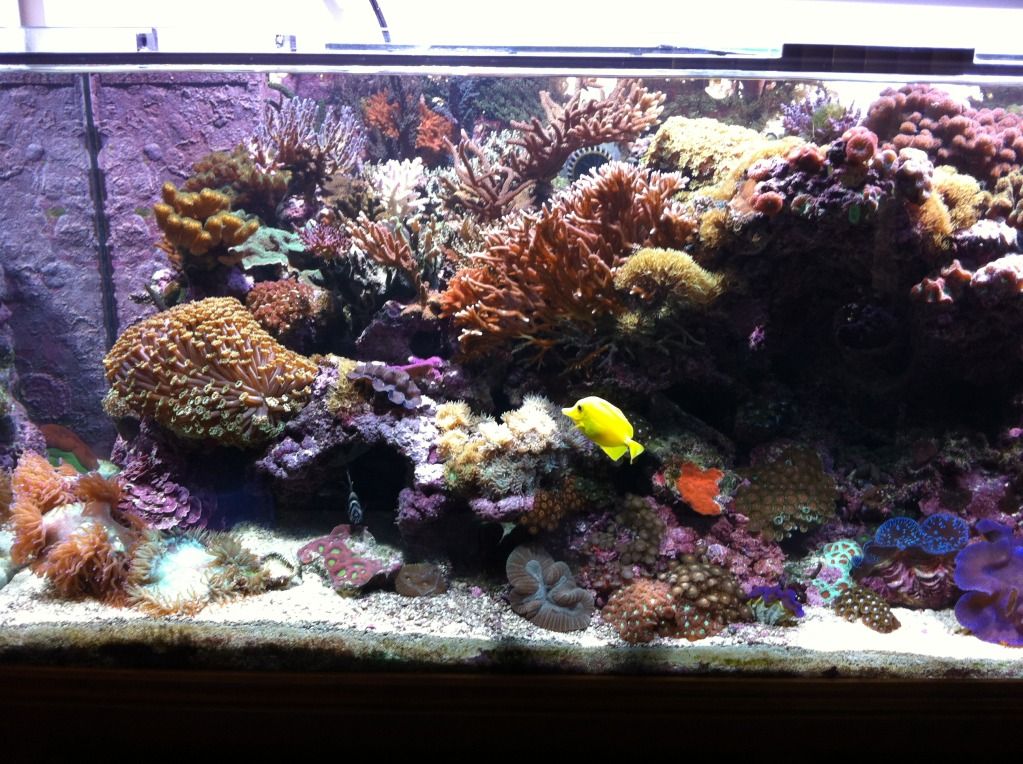 RHS
Thanks for looking!