hey all,
finally i have start to cycle my tank on 10 april. and would like to share the pic.
[IMG]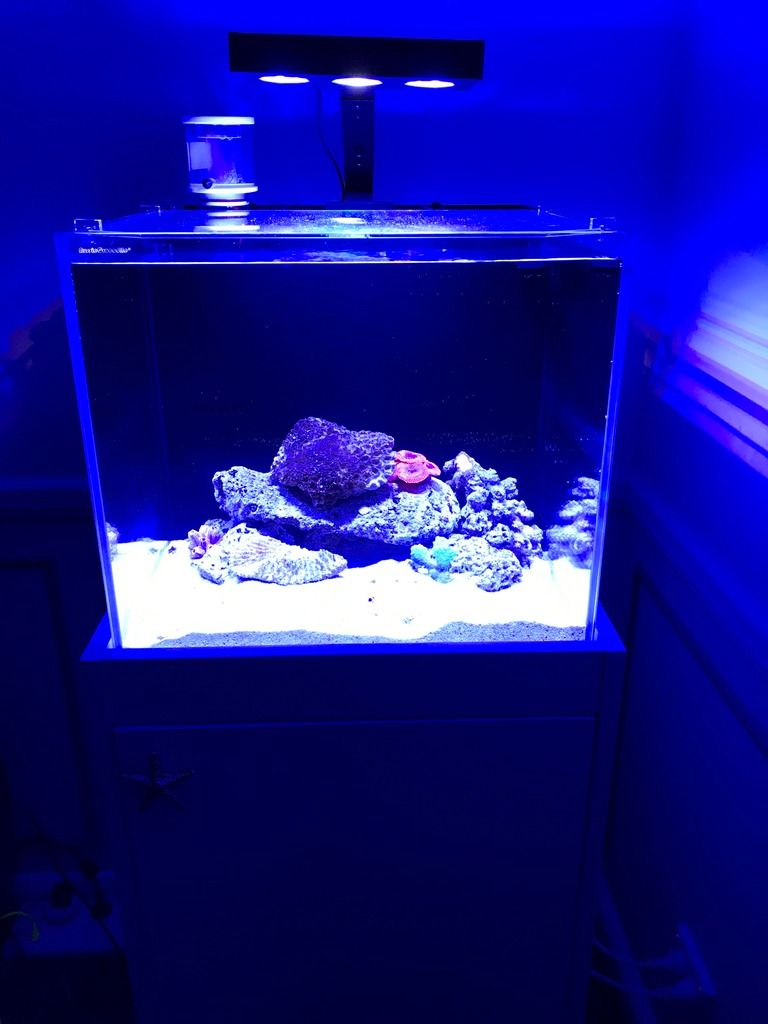 [/IMG]
This is a 18 inch cube tank, with build internal filter on its back, have protein skimmer in first chamber, mareine pure sphere (1 litre) noodle and sponge in second chamber, heater and return pump in third chamber.
i bought live rock and sand from a fish keeper on gumtree, and keep the rock and sand in container with pump cycled for few weeks, i have a query here, as the wether cools down a bit, but i did not heat up the live rock during the past few weeks, will i lose the good bacteria? i start to heat up the tank from yesterday. and set the thermo on 27 degree, does this ok? My plan for this tank is to keep minimal fish (4-5) small one, then have some corals.
please feel free commet and suggest anything. i bought the salt water from shop to do the initial fillup.
how long do i need to keep the light on? my light has differrent combination, pure blue, blue white, white yellow etc, so which one is the best for the coral?