Basically, this is my big 4ft tank.
Tank is 4ft x 1 x 1.5 ( i think thats right)
Lighting is 2 x 36W T8
Filters are 2 Eheim 2012's (that are so clogged with $#@! that they aren't running at the time of shooting)
No CO2
DIY Fertilizer - Daily to 3 times a week, varies
Soil and Vermiculite under the Pool Filter Sand (about 5 and a 1/2 years old now)
Dino spit and dino dung
Ph 7.4
very soft water hardened to medium on some water changes
Most of the plants came from aquagreen, most of the fish from livefish.com.au
And excuse my awful photography skills. (especially the panorama *cringe*)
Panorama

The most crowded part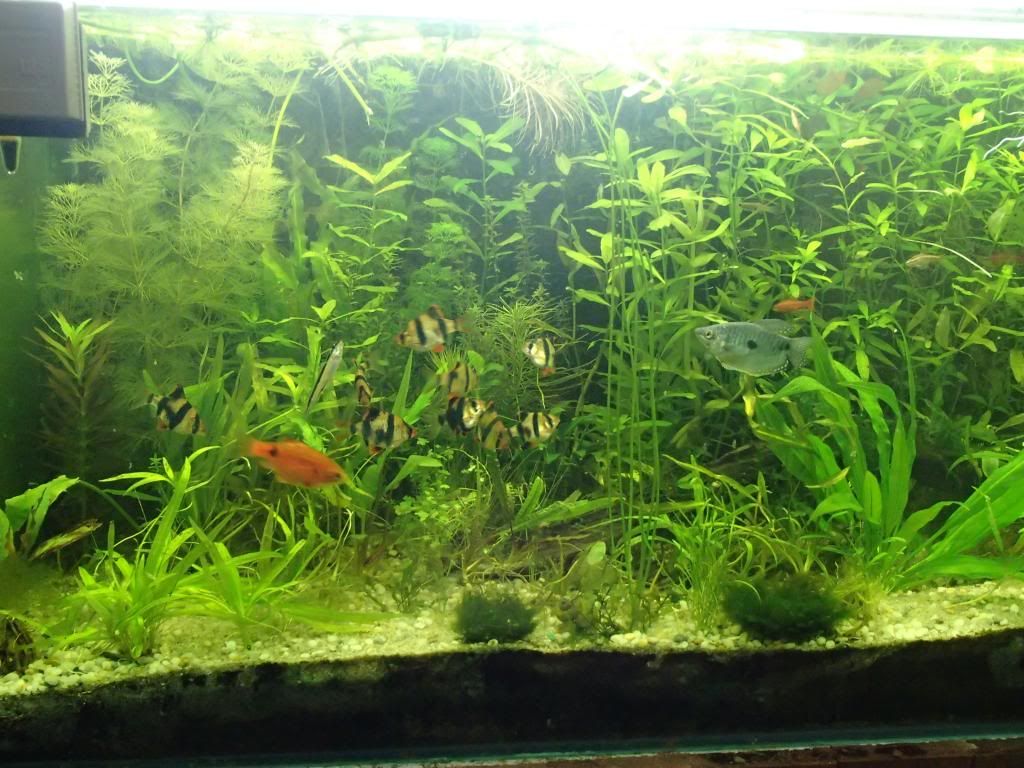 The boss of the tank (no the colour isn't a photo illusion, he looks like that)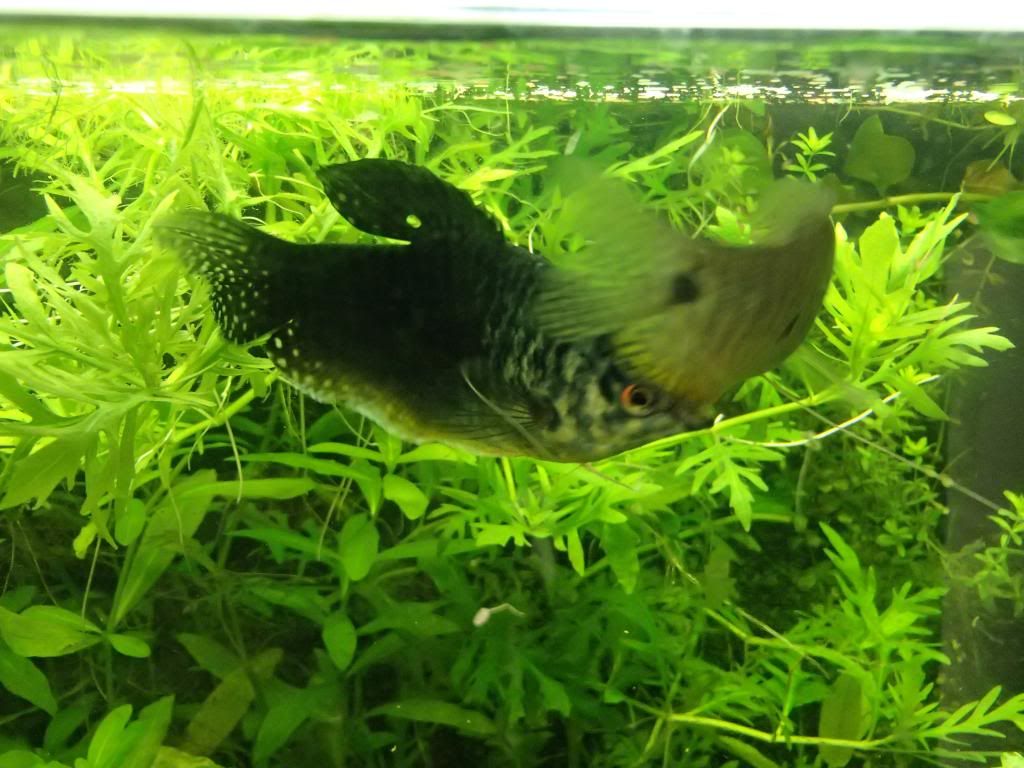 Duckweed before clean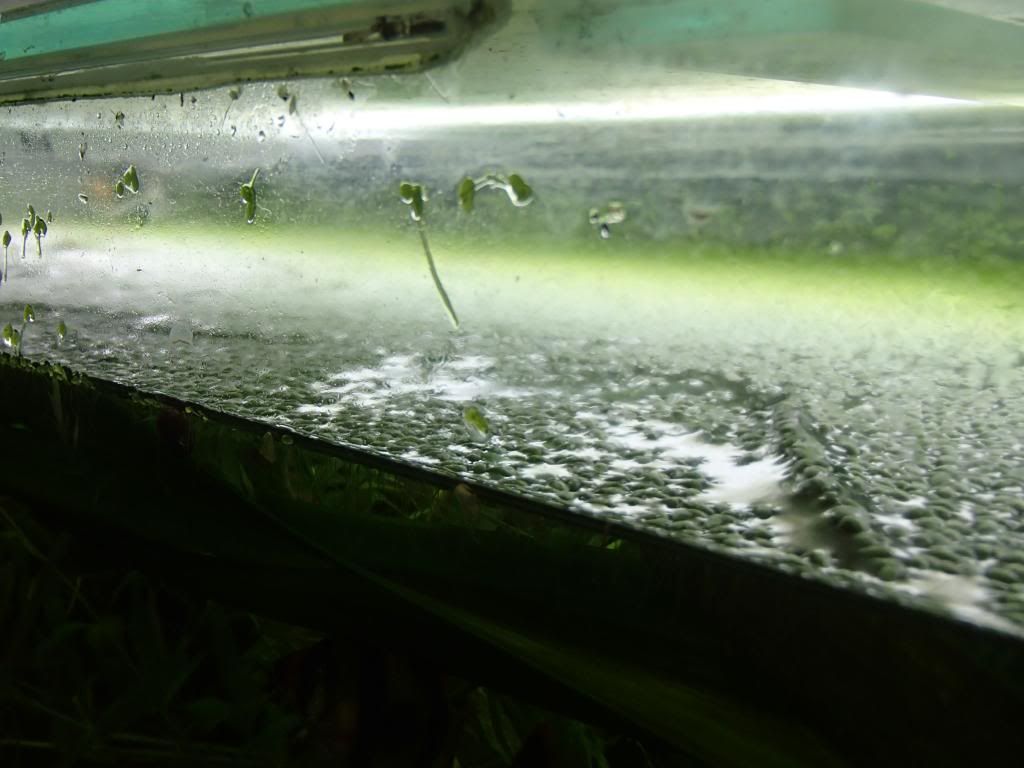 After clean
So... who says you need expensive stuff to grow plants?
Also, the tank gets very infrequent water changes and everyone seems happy, especially me.