• Cryptocoryne wendtii "Tropica"
Photo thanks to BrianS
Name:
Common: Crypt tropica
Scientific: Cryptocoryne wendtii "Tropica"
AKA:,
Difficulty:
Easy
Light requirements:
Low to high. It will grow longer leaves in low light tanks, and closer to the substrate in high light tanks.
Type:
Rhizome
Temperature:
22c – 30c
pH:
5.0 – 7.0
Country of Origin:
Sri Lanka
CO2:
Not required
Substrate:
It is a heavy root feeder, so will require a good quality plant substrate (including appropriate DIY alternatives), or root tabs.
Filtration/Circulation:
It has no particular requirements.
Position in tank:
It comes in a variety of colours and growth habits, and these should be taken into account when selecting placement in the tank (foreground/ midground/ background) as the leaves grow from 12 – 50cm and change habitat from being flatter to upright, depending on lighting.

Propagation:
By runners.
Ferts:
Root feeders – a rich substrate or root tabs should be provided.
This plant can also be grown as a terrestrial or emersed plant with a rich substrate.
Crypts do not like to be disturbed, and often suffer die-back once planted. Plant them as quickly as you can once receiving them, do not leave them floeating in a bucket for days. Leave them where you have planted them, do not disturb them further, and you will often be rewarded with plantlets once the initial plant has recovered. It may take some time for the plant to bounce back. Don't give up hope, and don't disturb it.
I've had crypts in inert gravel with a couple of root tabs in 2 years, and then in aqua-soil. They grow to 3x the height in aqua-soil, far more rapidly and the leaves never have that see-through look after the first 2 weeks they were planted. They also multiply faster & more healthily in soil.
Having said that, they did still live & multiply in the inert gravel with root tabs.
Both tanks low light, no CO2.
They are heavy root feeding plants, so will benefit from better soil, but can subsist in inert gravel with root tabs.
Crypt wendtii comes in:
- green (shown above)
- red
- brown
Crypt wendtii tropica is a brown/red plant with hammered leaves, which grows taller than other wendtii varieties. It was developed by the Tropica company.
This is a great plant for beginners.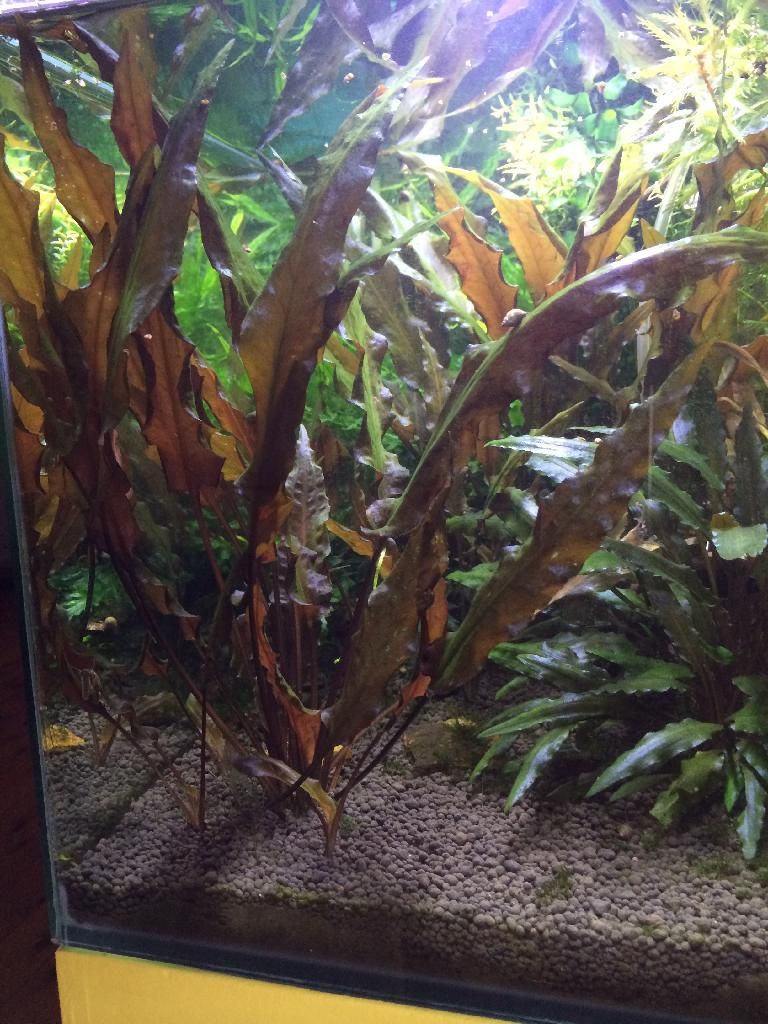 Photo thanks to Rambozo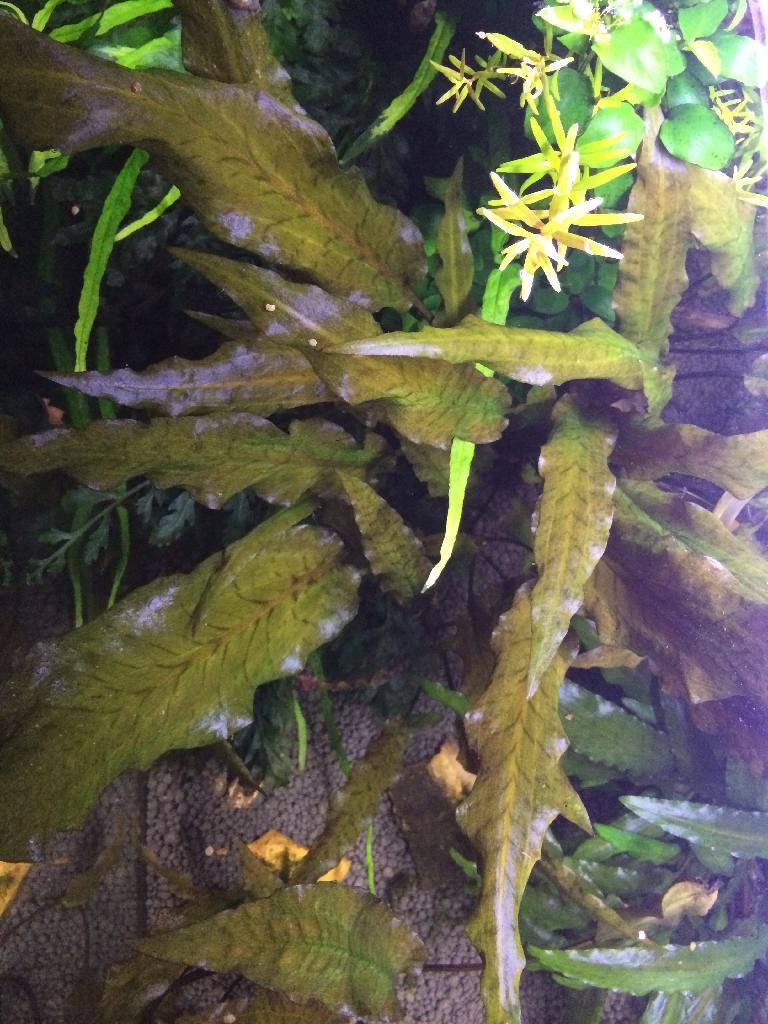 Photo thanks to Rambozo
DE
06/08/2014