Salmontail Catfish
Arius leptaspis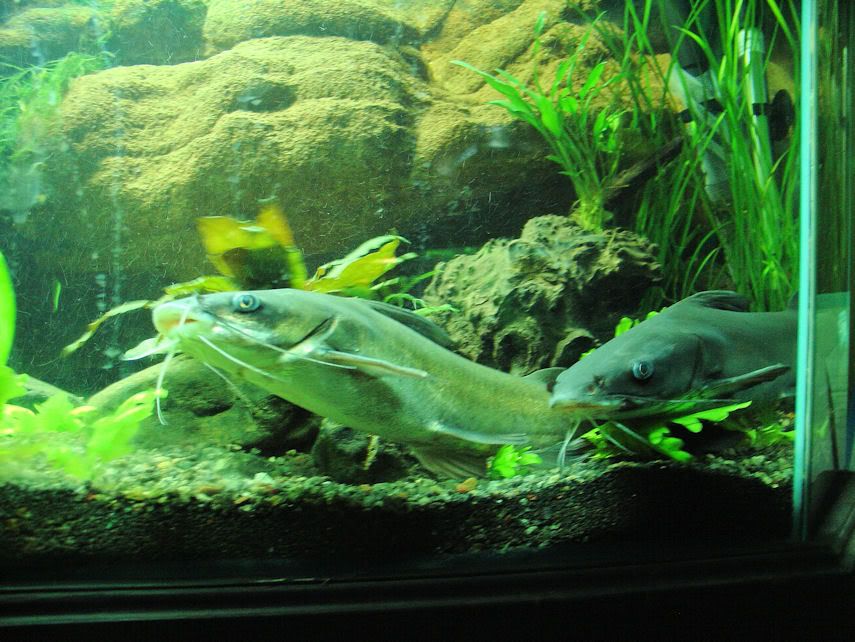 Photo thanks to Kitiara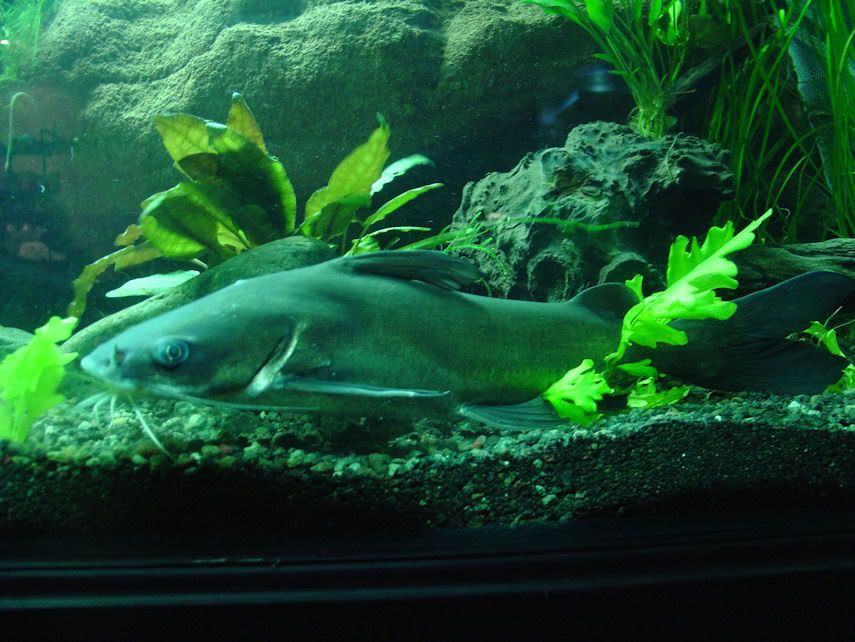 Photo thanks to Kitiara
Temperature:
20 - 30c
pH:
6.5 - 8.0
General Hardness:
Moderate - Hard
Max. Size:
80cm
Realistic Max. Size:
60 70cm
Tank Size:
6X2X2+
Feeding:
Feed at bottom of tank meaty foods with some vegetable matter. Will accept large sinking pellets.
Temperament:
Predatory to smaller fish, fine with similar size fish.
About:
Salmontails (leptaspis) are big, very big! They eat a lot and produce a lot of waste. They must be kept in a large tank as they are usually quite active. They are mostly nocturnal; at least that is when their behaviour will be most natural and predatory if you keep them with smaller fish.
They must be handled with care due to spines on their dorsal and pectoral fins as well as a mucous coating that reportedly is irritating to the skin.
Salmontails grow incredibly quickly in close to ideal conditions over the first 12 - 18 months. Usually they are best kept as a pair or trio.
There are several Forktailed catfish species that are often referred to as Salmontails.
Salmontails sell for up to $200 each in Perth from memory.
Article reproduced with permission
of the author, Paul Cuttriss (murrayman85). Many thanks for this excellent contribution.
DE
Relevant threads:
Tankmates:
http://www.aquariumlife.com.au/showt...ght=Salmontail
http://www.aquariumlife.com.au/showt...ght=Salmontail
http://www.aquariumlife.com.au/showt...ght=Salmontail
http://www.aquariumlife.com.au/showt...ght=Salmontail
http://www.aquariumlife.com.au/showt...ght=Salmontail
http://www.aquariumlife.com.au/showt...ght=Salmontail
Pond fish:
http://www.aquariumlife.com.au/showt...ght=Salmontail