Eeltail Catfish
Tandanus tandanus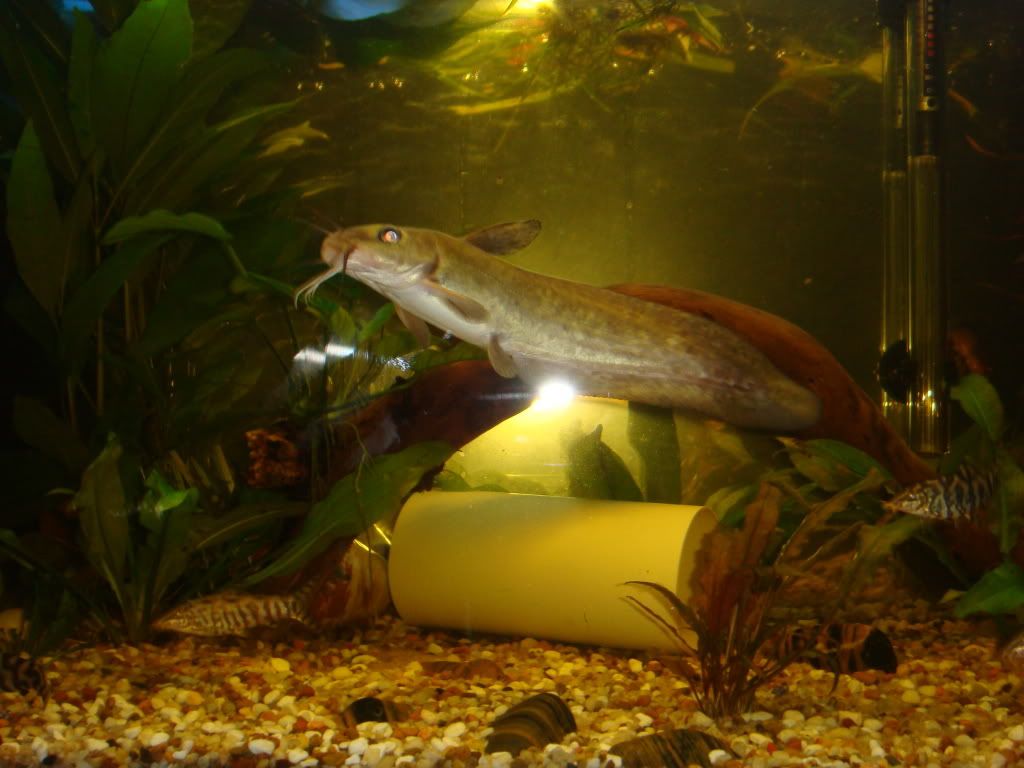 Photo thanks to stacky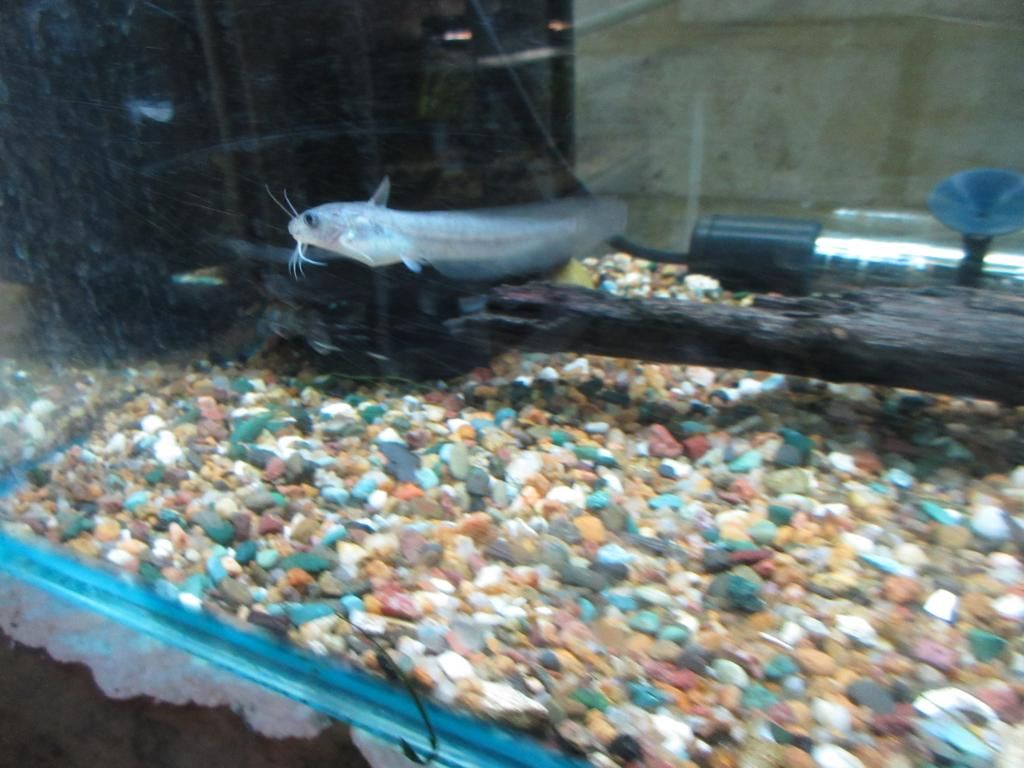 Photo thanks to murrayman85
Temperature:
10 - 27c
pH:
7.0 - 7.8
General Hardness:
Moderate
Max. Size:
90cm
Realistic Max. Size:
40cm
Tank Size:
6X2X2+
Feeding:
Carnivore, not fussy. Will eat snack size tankmates.
Temperament:
Predatory but ignores fish too big to eat.
About:
Tandanus are a very tough fish. They are as hardy as any Australian native.
These fish are great for the control and eradication of Trumpet Snails.
They are not a particularly active fish during the day. In my experience they skulk around the bottom of the tank where they can remain close to cover. Generally though they are an interesting species to keep with other Aussie natives. I kept mine with Silver Perch and a Murray Cod for a time.
Tandanus have a reputation as being escape artists so ensure tanks have solid well fitted lids.
There is some risk keeping Tandanus with other predatory species. They possess spines in their dorsal and pectoral fins capable of wounding and paralysing potential predators As one PCS member unfortunately discovered. Owners are also at risk of a painful wound so handle with care.
There are 25 species of eeltail catfish in Australia. The most commonly found species in the aquarium trade is Tandanus tandanus. Many hobbyists prefer other species due to differences in size, shape and colouring but they are hard to come by as they are not commercially available, at least not to the extent of Tandanus tandanus. Some other eeltail species are occasionally deliberately or accidentally sold as tandanus. If you would like to track down other species of eel tails such as Neosilurus ater, try Ausyfish in Queensland for captive bred or Aquagreen in the NT for Wild Caughts.
Tandanus are often seen for sale for $40 - $60 each for bigger fish. Cheaper for juvies; $20 for 3-5cm most of the year round. Hatcheries sell them for around$2 - $5.
Article reproduced with permission
of the author, Paul Cuttriss (murrayman85). Many thanks for this excellent contribution.
DE
Relevant threads:
Video:
http://www.aquariumlife.com.au/showt...danus+tandanus
Pics:
http://www.aquariumlife.com.au/showt...highlight=mono