Barcoo Grunter
Scortum barcoo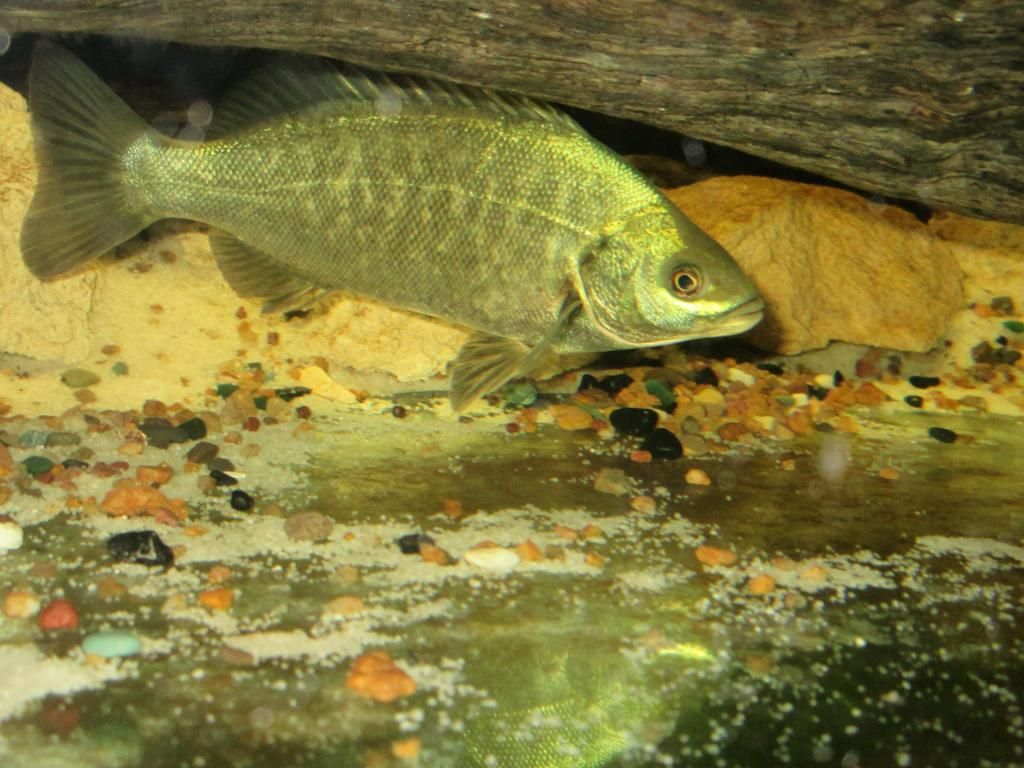 Photo thanks to murrayman85
Temperature:
18 - 27c
pH Level:
7.0 - 8.0
General Hardness:
Moderate
Max. Size:
35cm
Realistic Max. Size:
35cm
Tank Size:
4x2x2
Feeding:
Carnivore, eats almost anything
Temperament:
Peaceful with fish of a similar size. Some individuals can be more aggressive.
About:
Also known as Jade Perch. These fish are a significant aquaculture species in Australia. They are often used in Aquaponics setups in tropical and sub-tropical locations around Australia. Individuals of the species make interesting aquarium pets. A reasonably mature specimen would make a great tank mate for a barra and/or sleepy cod. Barcoos are the fastest growing fish Ive ever owned, hardly surprising considering their insatiable appetite.
Despite being called Jade Perch they are almost never really greenish at all. Usually they are silver varying shades of grey, green with one and sometimes more black spots on either side of their bodies.
They are very active feeders, often breaching the surface with their heads as they feed. This active feeding behaviour can prevent other tank mates from feeding readily. This behaviour is less prevalent when not heavily stocked and forced to compete for food.
In my experience, they dont really show any aggression in the aquarium when stocked with similar sized fish.
Barcoo Grunter sell for around $2 each from the hatchery with a Minimum Order Qantity of 25 30. Single fish of 6-7 cm can be bought for around $5.
Article reproduced with permission
of the author, Paul Cuttriss (murrayman85). Many thanks for this excellent contribution.
DE