Coal Grunter
Hephaestus carbo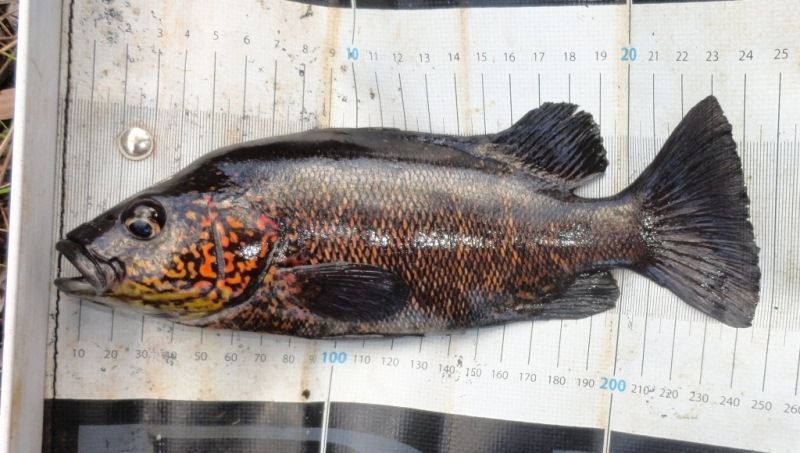 Photo thanks to Derry Derison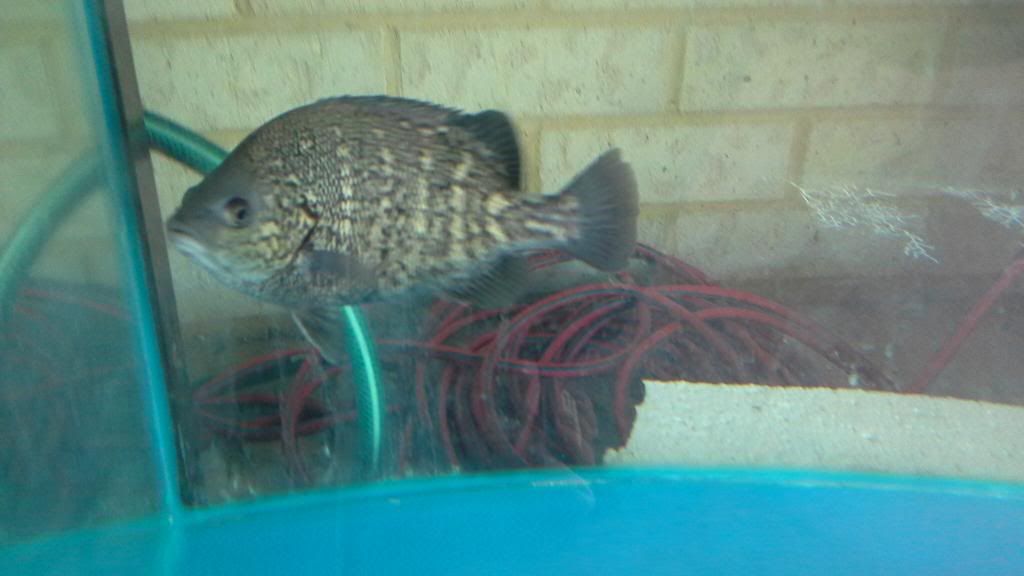 Photo thanks to murrayman85
Temperature:
21 - 27c
pH Level:
6.8 - 7.6
General Hardness:
Moderate
Max. Size:
30cm
Realistic Max. Size:
30cm
Tank Size:
4x2x2+
Feeding:
Can be difficult to wean on to pellet. Prefers frozen/live foods such as bloodworms
Temperament:
Very aggressive even toward larger fish.
About:
Probably Australias most strikingly coloured freshwater predator. Coal grunters are usually a patterned Black and Gold though there are some amazing variants such as Black and Red which are far less common.
Coal grunters can be difficult to persuade to take pellets and seem to prefer bloodworms and live shrimp above all else. They have quite small mouths and target mostly smaller prey. In the wild they work together to harass and kill bigger prey.
These guys dont get particularly big but they are VERY solid and aggressive. My coal grunter beat up a much larger barramundi and had to be seperated. They are hyperactive (opposite to most Aussie Preds) and are very entertaining to watch. They swim non-stop so they require a lot of swimming space, they are also very interactive with their masters.
Coal Grunters are fairly difficult to find in Perth these days but are pretty easy to find over east and are reasonably cheap, expect to pick one up for around $30.
Article reproduced with permission
of the author, Paul Cuttriss (murrayman85). Many thanks for this excellent contribution.
DE
Relevant threads:
Collecting & habitat:
http://www.aquariumlife.com.au/showt...t=coal+grunter
http://www.aquariumlife.com.au/showt...t=coal+grunter
Video:
http://www.aquariumlife.com.au/showt...t=coal+grunter
Tank size with more pics:
http://www.aquariumlife.com.au/showt...t=coal+grunter
Biotype tank:
http://www.aquariumlife.com.au/showt...t=coal+grunter
Pics & discussion:
http://www.aquariumlife.com.au/showt...t=coal+grunter