Mangrove Jack Lutjanus argentimaculatus
With thanks to Mattymak for helping with this one.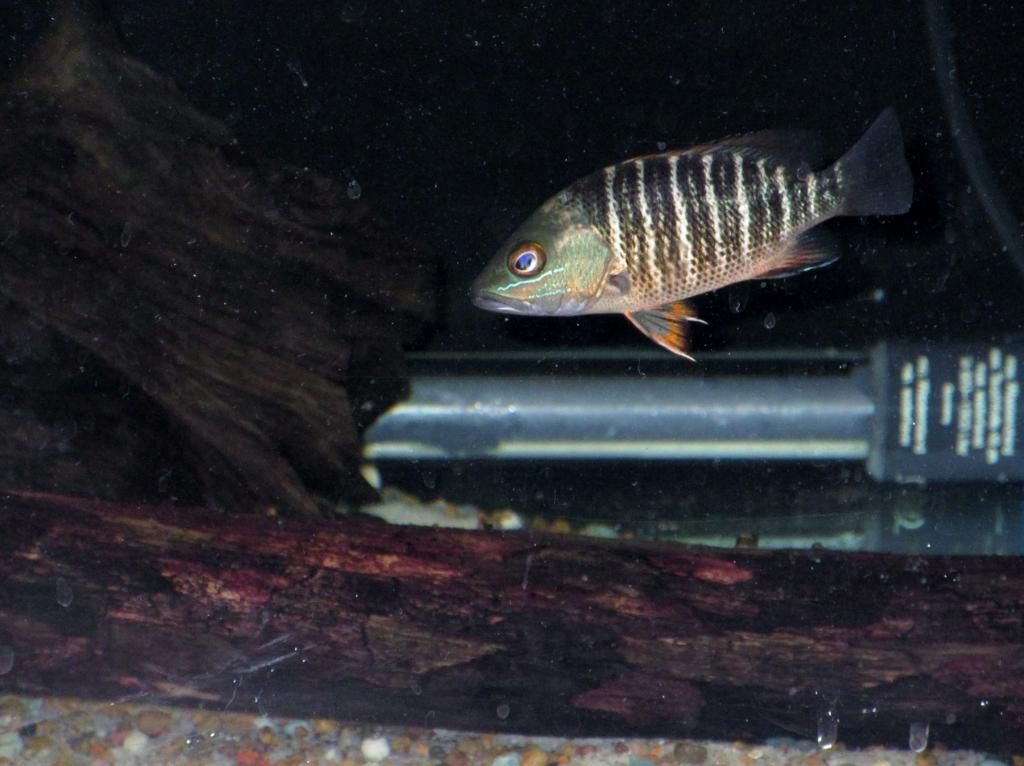 Temperature:
22 - 27
pH Level:
7.2 8.2
General Hardness:
Medium - Hard
Max. Size:
120cm
Realistic Max. Size:
70cm
Tank Size:
6x2x2 +
Feeding:
Large high protein pellets, frozen or fresh fish/prawns, Live feeders
Temperament:
Brutally Aggressive
About:
By far and away one of the most attractive Australian Native fish. These guys are super aggressive. With only the rarest of exceptions they must be kept alone. Shane_H managed to keep his with a barra and large sailfin pleco but generally Mangrove Jacks surprise even long time owners with their sheer aggression. Jack keepers nearly always offer the same advice; dont keep jacks with any fish that you wish to keep alive.
Jacks have an interesting life cycle in the wild In a nutshell; they spawn in marine environment. Young free swimmers head for fresh to brackish water to find a snag to take up semi-permanent residence. As they get older 40 50cm they head back into brackish and eventually into a full marine environment. It is supposed that Jacks living in subtropical regions such as Northern NSW may annually migrate between marine reefs and rivers and estuaries. In aquariums older Jacks seem to be kept in either pure fresh water or mostly freshwater with just a touch of salt.
I recommend not using API Algaefix or any similar product with a Jack. I have personal experience with this issue, nearly losing my Jack to a standard dose in a 4x1.5x1.5, as well as the anecdotal experience of another PCS member who lost his juvenile Jack (
http://www.perthcich...showtopic=59042
).
Jacks have a slower growth rate than most of Australias big predators, especially in the first year.
Most specimens in the aquarium trade are wild caught. There is currently only one hatchery that spawns Mangrove Jacks in Australia (GAWB Gladstone Area Water Board). To my knowledge Jacks were not spawned by GAWB in 2014. Price for these fish depends largely on availability and size. Last year small Jacks were selling for around $60 this year the cheapest I saw them selling for was at Aquotix and on Livefish for $120 Some were available cheaper over east of course. Jacks @ 40cm can sell for around $500.
Article reproduced with permission
of the author, Paul Cuttriss (murrayman85). Many thanks for this excellent contribution.
DE