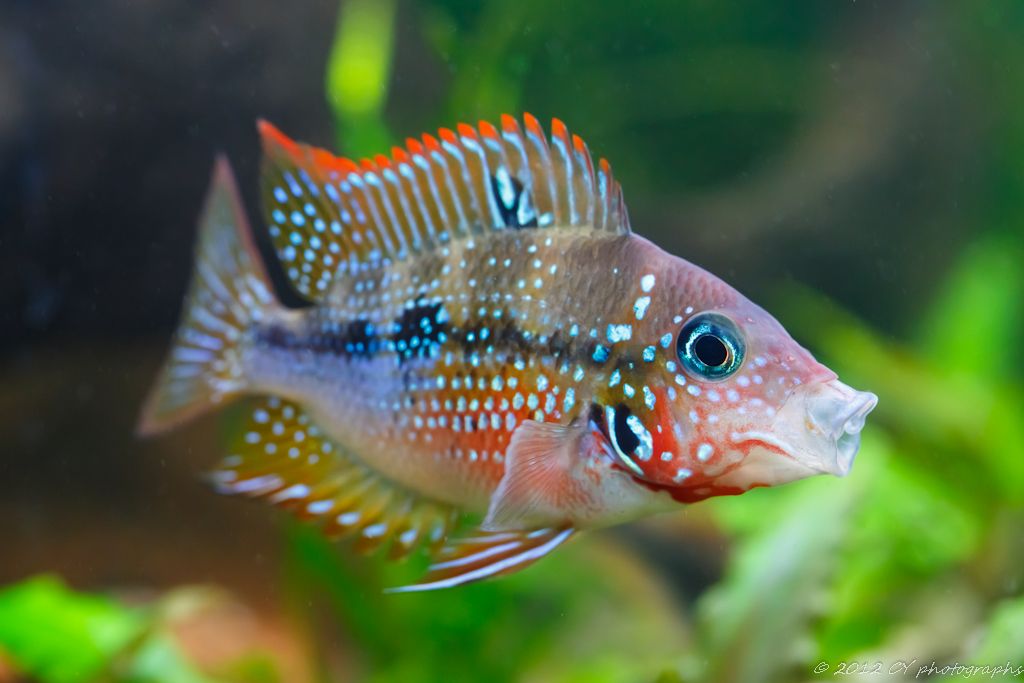 Photo thanks to watfish
Name:
Scientific name: Thorichthys maculipinnis
Common name: Elliotis cichlid
AKA: Ellioti /Elliot's cichlid/ Red aureum/ Spot-cheek Cichlid
Mistakenly or previously labelled: Cichlasoma ellioti/ Thorichthys ellioti/ Heros maculipinnis
Country of origin:
Central America – South Mexico
pH:
7.0 – 8.5 (best around 7.6)
Temperature:
25 - 28c
Hardness:
8 - ? dGH
Water flow:
low - standard
Oxygenation:
standard
Maximum size:
15 - 18cm
Diet:
Live, frozen, flake & (sinking) pellet foods - they do best with regular feeds of live food.
They will eat snails.
Breeding:
Males:
Females:
It is a substrate spawner.
Lifespan:
years
Tank companions:
They are NOT good tank companions with shrimp.
They are mildly aggressive toward their own species and other tankmates.
As with any fish they will eat any fish small enough to fit in their mouths, and equally can be eaten by any fish large enough to eat them. This should be taken into account when choosing tankmates.
Stocking plans can be checked with aqadvisor.com
Tank:
Minimum tank size is 4 ft (300 litres) for 2 pairs, as they are active & fast swimming. More room is needed for a larger group and/or tankmates.
They could be kept in a heavily planted tank with open areas for swimming. Plants should be able to tolerate a higher pH.
Confused with:
There are 8 recognised species in the genus:
Thorichthys affinis - Yellow meeki
Thorichthys aureus - Blue flash
Thorichthys callolepis - San Domingo cichlid
Thorichthys ellioti
Thorichthys helleri - Yellow cichlid
Thorichthys meeki - Firemouth Cichlid
Thorichthys pasionis - Blackgullet cichlid
Thorichthys socolofi - Chiapas cichlid
T. ellioti is one of the rarest of the genus in the trade. T. meeki is the most common.
Thorichthys sp. are NOT legal imports to Australia as of 12/11/2013 (list last updated 16/10/13):
http://www.environment.gov.au/system...mport-list.pdf
however they may have been on previous import lists, have entered Australia prior to the implementation of import lists, or been misidentified on importation.
The IUCN Red List reports Thorichthys maculipinnis as a species which has not been assessed yet, at 20/11/2013:
http://www.iucnredlist.org/search
It is very important not to release any aquarium specimens into our waterways. Any that are not sold or re-homed/ given away, can often be re-sold to aquarium stores. If they are homed in ponds, care should be taken that they cannot escape in run-off into our waterways. Even if fish are native & local they should not be moved from one waterway to another, as this can transfer disease. If they are not local fish, they can both spread disease and either out-compete or eat local fish, shrimp & plants, causing their demise.
They are good fish for
beginners +1
.
Relevant threads:
Tankmates:
http://www.aquariumlife.com.au/showt...hlight=Ellioti
http://www.aquariumlife.com.au/showt...hlight=Ellioti
http://www.aquariumlife.com.au/showt...hlight=Ellioti
Plants & tankmates:
http://www.aquariumlife.com.au/showt...hlight=Ellioti
http://www.aquariumlife.com.au/showt...hlight=Ellioti
Eat snails:
http://www.aquariumlife.com.au/showt...hlight=Ellioti
References:
Cichlid forum.com:
http://www.cichlid-forum.com/profiles/species.php?id=63
Fishbase:
http://www.fishbase.org/Summary/spec...1&AT=Liekkisuu
MonsterFishKeepers breeding/ aggression:
http://www.monsterfishkeepers.com/fo...lioti-to-breed
http://www.monsterfishkeepers.com/fo...-%28ellioti%29
Seriously Fish:
http://www.seriouslyfish.com/forums/...s-aka-ellioti/
Tfh:
http://www.tfhmagazine.com/details/a...rom-mexico.htm
Wikipedia:
http://en.wikipedia.org/wiki/Thorichthys
Pics & threads with pics: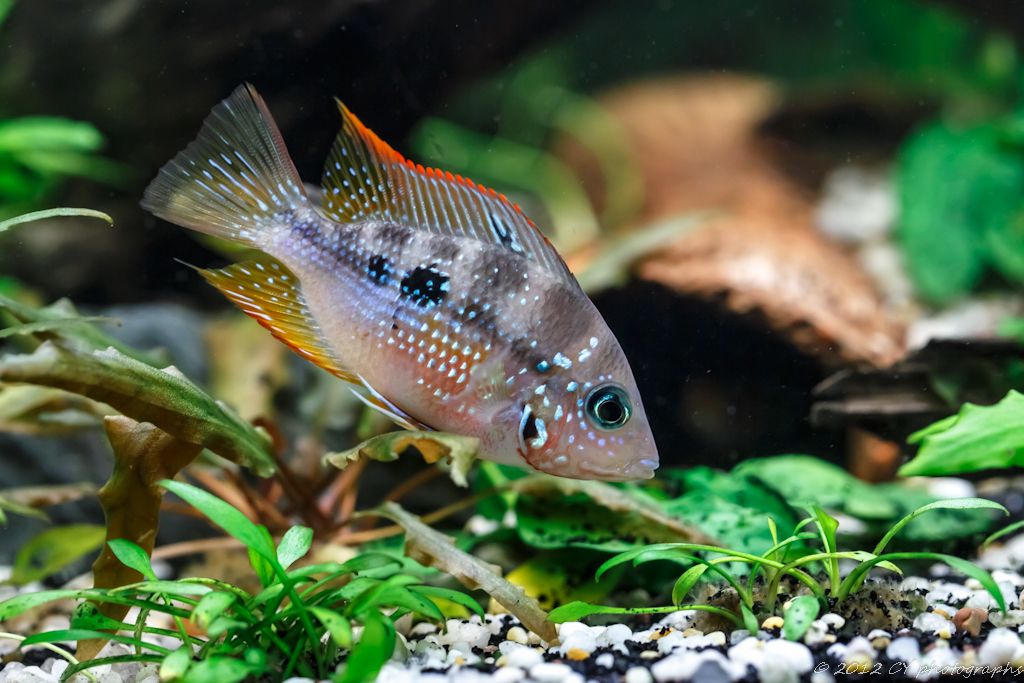 Photo thanks to watfish
Photo thanks to watfish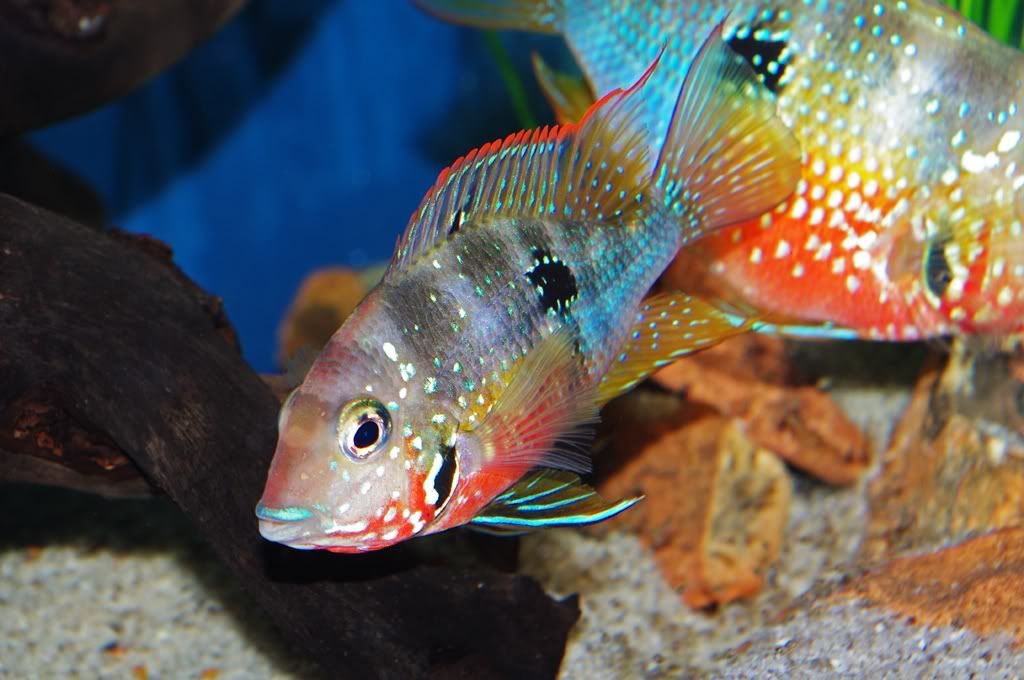 Photo thanks to planted – female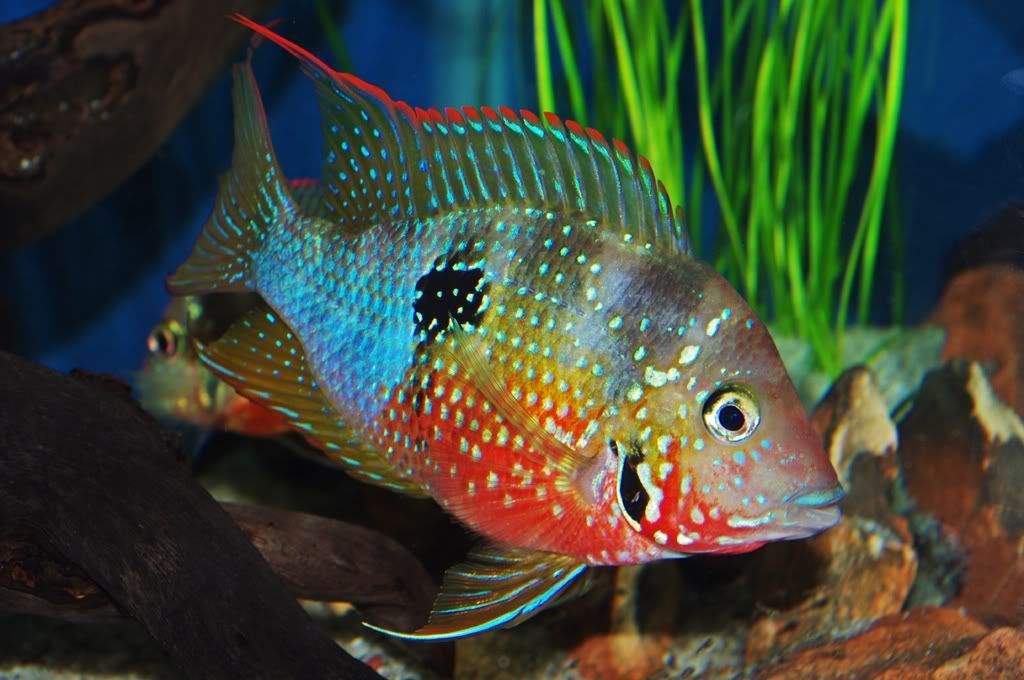 Photo thanks to planted – male
Parents with eggs:
http://www.aquariumlife.com.au/showt...hlight=Ellioti
Parents with 4 day old fry:
http://www.aquariumlife.com.au/showt...hlight=Ellioti
Juveniles & adults:
http://www.aquariumlife.com.au/showt...hlight=Ellioti
DE
20/11/2013