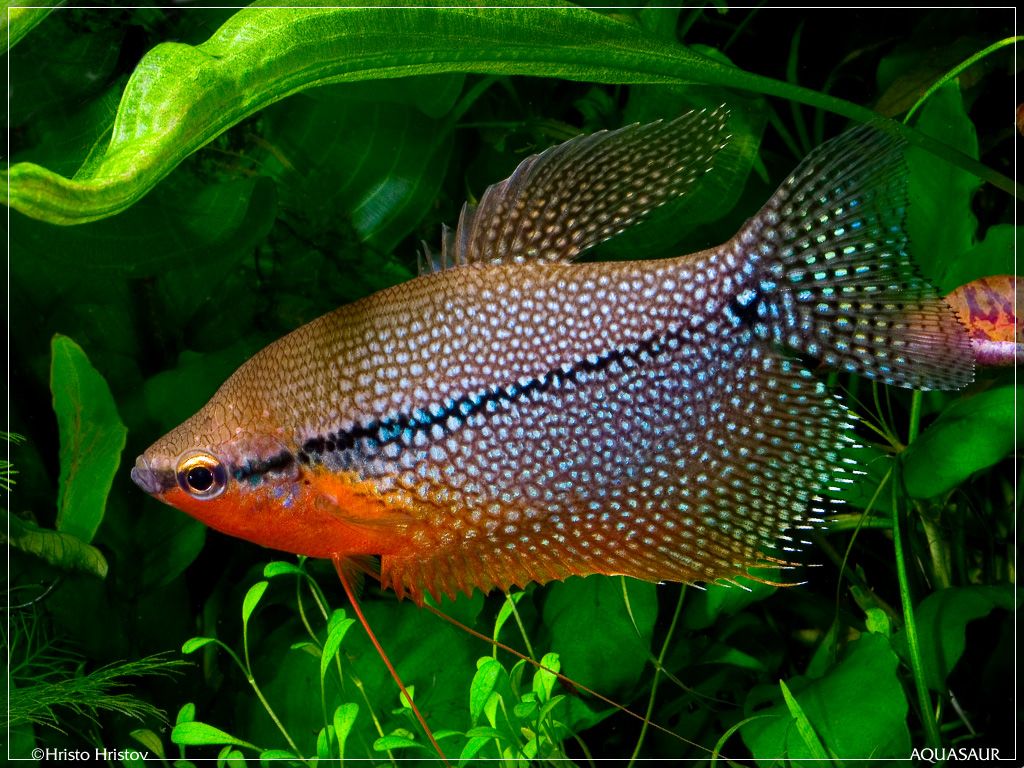 Photo thanks to Aquasaur - male
Name:
Scientific name: Trichopodus leerii
Common name: Pearl gourami
AKA: Lace gourami/ Leerii / Mosaic gourami/ Trichogaster leeri
Country of origin:
South-east Asia - Thailand, Malaysia, Borneo, Sumatra
pH:
5.5 – 8.0
Temperature:
24 – 30c
Hardness:
2 – 30 dGH
Water flow:
low - standard
Oxygenation:
standard
Maximum size:
12 cm
Diet:
They eat live, frozen & sinking pellet foods – they are micropredators. They are not fussy eaters. They will benefit from both regular live or frozen food and some vegetable matter (algae pellets, etc) in their diet.
They have been known to eat hydra, eradicating an infestation.
Breeding:
Males: anal & dorsal fin are pointed, streamlined & larger, brighter colour & orange under chin
Females: anal & dorsal fins are rounded, rounder body & smaller, duller colour
Non-dominant males can have colouring similar to female's colour.
The male builds a bubble nest. As they spawn they display the typical gourami "wrestling". Both parents should be removed after spawning – they will predate on the eggs & fry. The female should be removed immediately spawning, the male shortly after the fry have hatched.
Lifespan:
8+ years
Tank companions:
They are NOT good tank companions with shrimp.
They should only have 1 male to a tank, unless it's a very large (6ft+) tank, with a lot of visual breaks, in which case, you may get away with 2 males. They can be kept with a group of females, or in groups of 6+ to spread the aggression.
They are a shy gourami species, which is peaceful with other species and can be kept with other peaceful species.
As with any fish they will eat any fish small enough to fit in their mouths, and equally can be eaten by any fish large enough to eat them. This should be taken into account when choosing tankmates.
Stocking plans can be checked with aqadvisor.com
Tank:
Minimum tanks size is 4 ft for a pair.
They could be kept in a heavily planted tank with floating plants, open areas for swimming, and tannins from driftwood and Indian Almond Leaves.
It needs tightly fitted lids, both to create humid air to breathe, and to prevent jumping from the tank.
Confused with:
Other gouramis.
Most of these fish in the aquarium trade are commercially bred.
Many have health issues, including iridovirus, which is invariably fatal, so they (in particular) should be quarantined before being added to the tank.
It has a labyrinth organ, so can breathe air to an extent.
They have been introduced as a feral fish into a number of countries around the world (but not in Australia at this time).
Trichogaster leeri (synonym) are legal imports to Australia as of 31/10/2013 (list last updated 16/10/13):
http://www.environment.gov.au/system...mport-list.pdf
The IUCN Red List reports Trichopodus leerii as a species which is near threatened, with a decreasing population trend at 03/11/2013:
http://www.iucnredlist.org/search
It is very important not to release any aquarium specimens into our waterways. Any that are not sold or re-homed/ given away, can often be re-sold to aquarium stores. If they are homed in ponds, care should be taken that they cannot escape in run-off into our waterways. Even if fish are native & local they should not be moved from one waterway to another, as this can transfer disease. If they are not local fish, they can both spread disease and either out-compete or eat local fish, shrimp & plants, causing their demise.
They are good fish for
beginners
.
Relevant threads:
Tankmates & pics of planted tank:
http://www.aquariumlife.com.au/showt...r+trichopterus
With a mixed group of gouramis – Bolsy's 4ft:
http://www.aquariumlife.com.au/showt...hlight=gourami
Mixed group of gouramis & tankmates – stiny:
http://www.aquariumlife.com.au/showt...hlight=gourami
Tankmates with Samurai gourami:
http://www.aquariumlife.com.au/showt...hlight=gourami
Tankmates with Dwarf gourami - Jazzy:
http://www.aquariumlife.com.au/showt...hlight=gourami
Species of gourami to shoal:
http://www.aquariumlife.com.au/showt...hlight=gourami
Gourami with shrimp:
http://www.aquariumlife.com.au/showt...hlight=gourami
Pearl gourami eating snails:
http://www.aquariumlife.com.au/showt...hlight=gourami
Breeding gouramis:
http://www.aquariumlife.com.au/showt...ighlight=honey
http://www.aquariumlife.com.au/showt...hlight=gourami
Breeding pearl gouramis:
http://www.aquariumlife.com.au/showt...hlight=gourami
Courting vs aggressive behaviour descriptions, with link to video:
http://www.aquariumlife.com.au/showt...hlight=gourami
Sexing gouramis – particularly chocolates – unissuh:
http://www.aquariumlife.com.au/showt...hlight=gourami
1 male per tank & iridovirus:
http://www.aquariumlife.com.au/showt...ighlight=honey
http://www.aquariumlife.com.au/showt...ighlight=honey
Feeding chocolate gourami:
http://www.aquariumlife.com.au/showt...hlight=gourami
Pink giant gourami info:
http://www.aquariumlife.com.au/showt...hlight=gourami
http://www.aquariumlife.com.au/showt...hlight=gourami
Giant gourami – diet & tank size:
http://www.aquariumlife.com.au/showt...hlight=gourami
http://www.aquariumlife.com.au/showt...hlight=gourami
Various types of Trichogaster trichopterus - three spot/gold/blue/opaline gourami:
http://www.aquariumlife.com.au/showt...hlight=gourami
Liquorice gouramis:
http://www.aquariumlife.com.au/showt...hlight=gourami
Gouramis for small tank:
http://www.aquariumlife.com.au/showt...hlight=gourami
References:
Fishbase:
http://www.fishbase.org/summary/4674
Seriously fish:
http://www.seriouslyfish.com/species...opodus-leerii/
Wikipedia:
http://en.wikipedia.org/wiki/Pearl_gourami
Pics & threads with pics: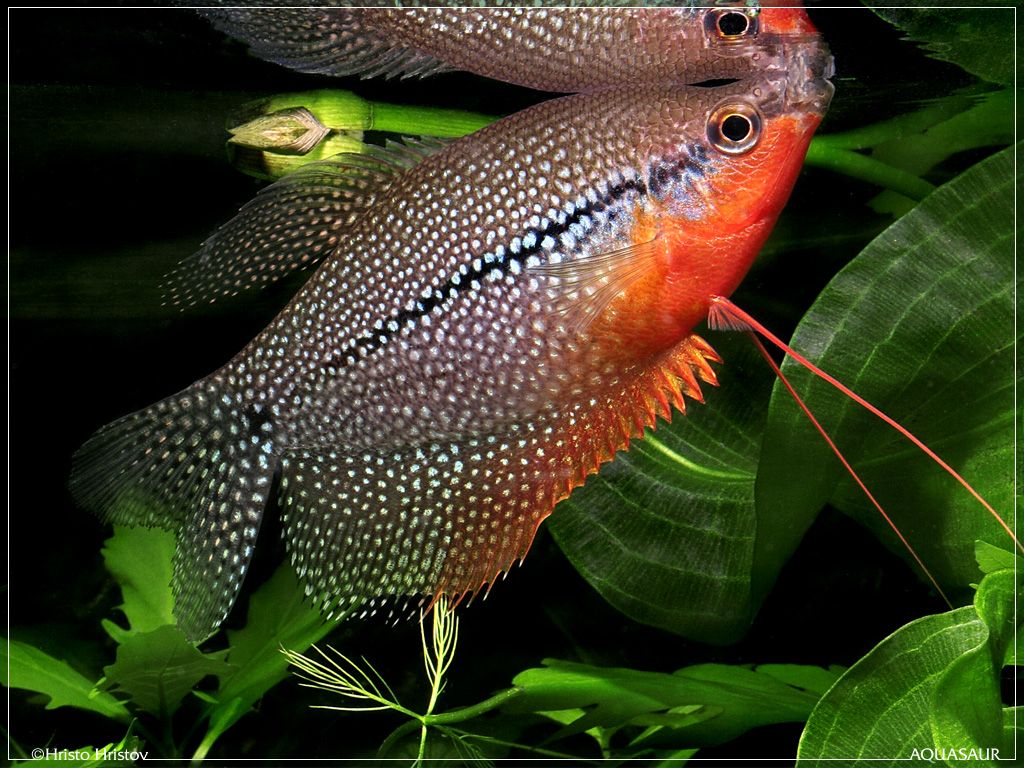 Photo thanks to Aquasaur – male
Photo thanks to kerdamum – female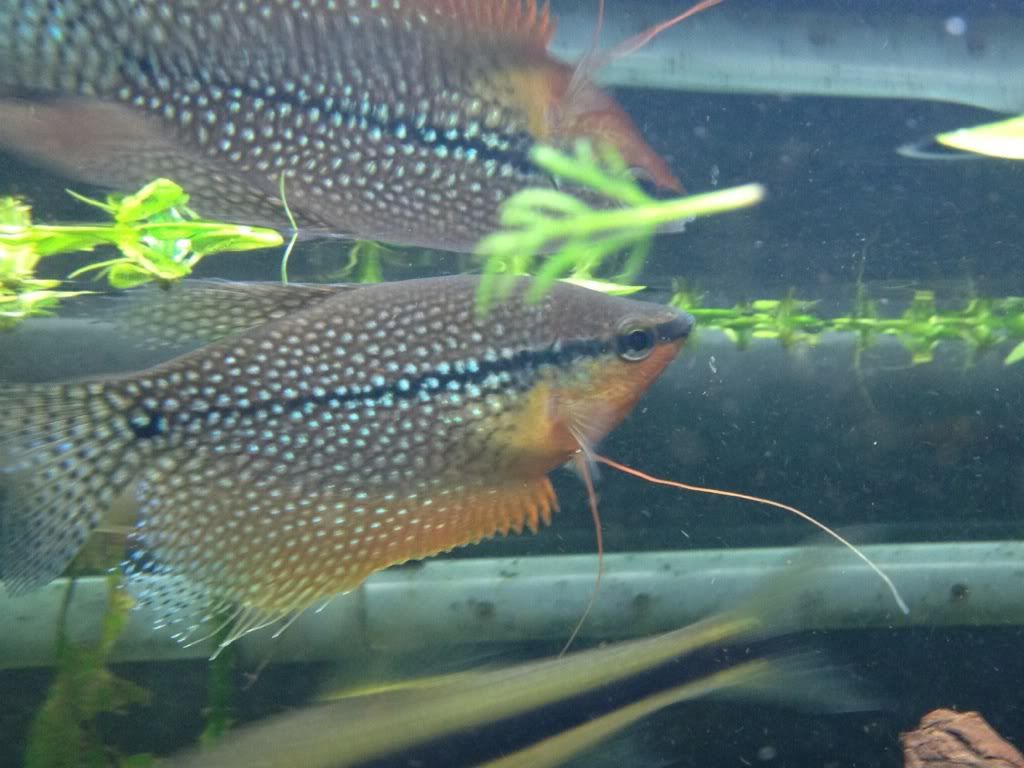 Photo thanks to kerdamum – male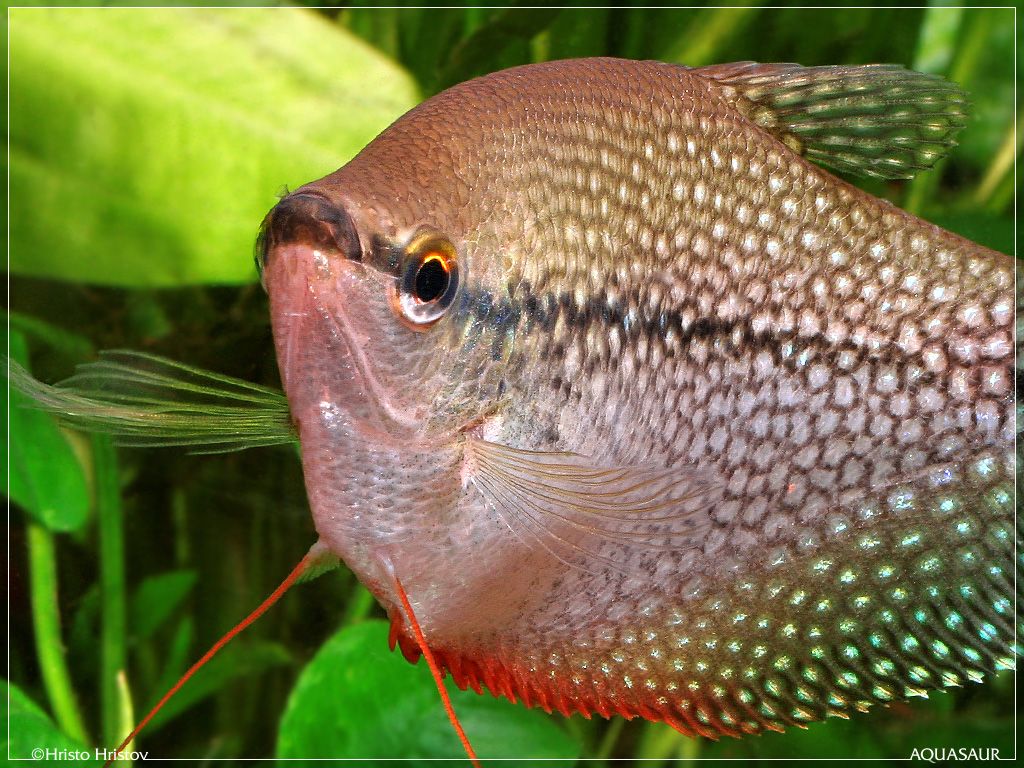 Photo thanks to Aquasaur – female closeup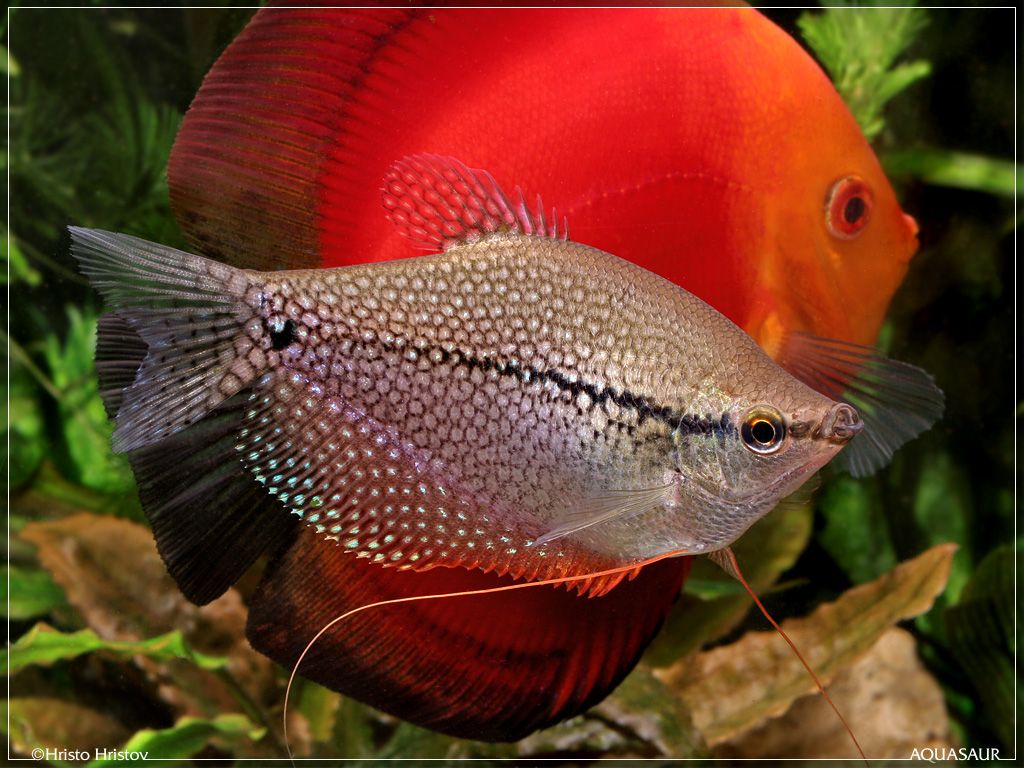 Photo thanks to Aquasaur – female
Photo thanks to Aquasaur – fragment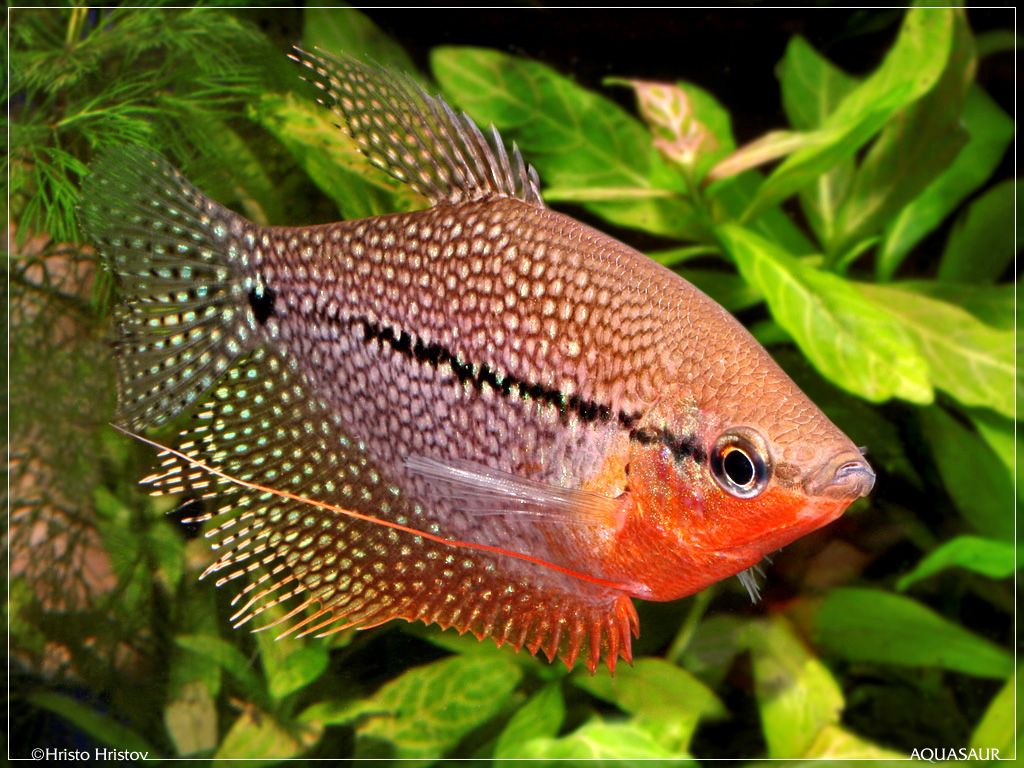 Photo thanks to Aquasaur – male
DE
3/11/2013