Photo thanks to Baccus
Pangio semicincta - Kuhli loach
Name:
Scientific name: Pangio spp.
Common name: Kuhli loach
AKA: Acanthophthalmus spp.
Country of origin:
South East Asia
Pangio semicincta:
pH:
3.5 - 7.0
Temperature:
21 - 26c
Hardness:
0 - 143ppm
Water flow:
standard - high
Oxygenation:
standard
Maximum size:
Pangio semicincta: 10 cm
Diet:
Live, frozen, flake, spirulina & (sinking) pellet foods - they are omnivorous.
They have a reputation for being used as part of a clean-up crew, as they will eat any left-over food, however they need their own food source and a clean environment to live in.
Breeding:
It is not easy to breed in captivity, but it is possible.
Tank companions:
It will eat shrimplets, and adult shrimp. It is NOT recommended to keep with shrimp.
It goes well in most community tanks, with other peaceful fish. As with other fish, it will eat anything it can fit in its mouth, and equally it will be eaten by other fish much larger than it. This should be taken into account when choosing tankmates.
It is one of the few fish which can be used to control snails. It may need some assistance by manually crushing large snails, which it will then eat along with the smaller ones.
It should be kept in a group of 7+.
It has a reputation for nipping fins - take this into account when choosing tankmates.
Tank size:
A 4 ft tank minimum.
Position in tank:
Bottom of the tank. Because it spends much of its time swimming on or snuffling in the substrate, it cannot be kept on a sharp substrate such as Aqua One's Ebony Black Gravel, which is made from crushed glass, as the fish will be injured. Sand is the best choice for these fish.
It will do well in either a heavily planted tank (2Tone's DIY substrate is a good choice) or a biotype - sand, driftwood, lots of tannins.
They appreciate lots of hidey-holes. If they feel safe, they will display playful behaviour.
It is
often confused with
P. eques - the only other species recognised.
There are many
species
available:
Pangio anguillaris "Eel loach"
Pangio cuneovirgata - rare in the trade
Pangio malayana
Pangio myersi "Giant kuhli loach"
Pangio oblonga "Black kuhli loach"
Pangio semicincta "Kuhli loach"
Pangio shelfordii
It is on the allowable import list 26/08/2013 (as Acanthophthalmus spp):
http://www.environment.gov.au/biodiv...mport-list.pdf
The IUCN Red List reports Pangio goaensis (Indian Coolie Loach) and Pangio semicincta as species of least concern with an unknown population trend at 20/10/2013. Other Pangio species have not been assessed yet:
http://www.iucnredlist.org/search
They do not have scales, and this should be taken into account when administering medication - including copper based medications, which can be fatal.
It is very important not to release any aquarium specimens into our waterways. Any that are not sold or re-homed/ given away, can often be re-sold to aquarium stores. If they are homed in ponds, care should be taken that they cannot escape in run-off into our waterways. Even if fish are native & local they should not be moved from one waterway to another, as this can transfer disease. If they are not local fish, they can both spread disease and either out-compete or eat local fish, shrimp & plants, causing their demise.
It is a
good fish for
beginners +1 - with a little experience.
Relevant threads/ articles:
Breeding:
http://www.aquariumlife.com.au/showt...ighlight=kuhli
Diet:
http://www.aquariumlife.com.au/showt...ighlight=kuhli
Swimming into outlets & filters:
http://www.aquariumlife.com.au/showt...ighlight=kuhli
Tankmates (eating them):
http://www.aquariumlife.com.au/showt...ighlight=kuhli
ID - pics & breeding:
http://www.aquariumlife.com.au/showt...ighlight=kuhli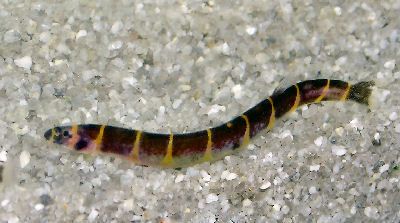 Photo thanks to tropicalman
Pangio myersi - Giant Kuhli Loach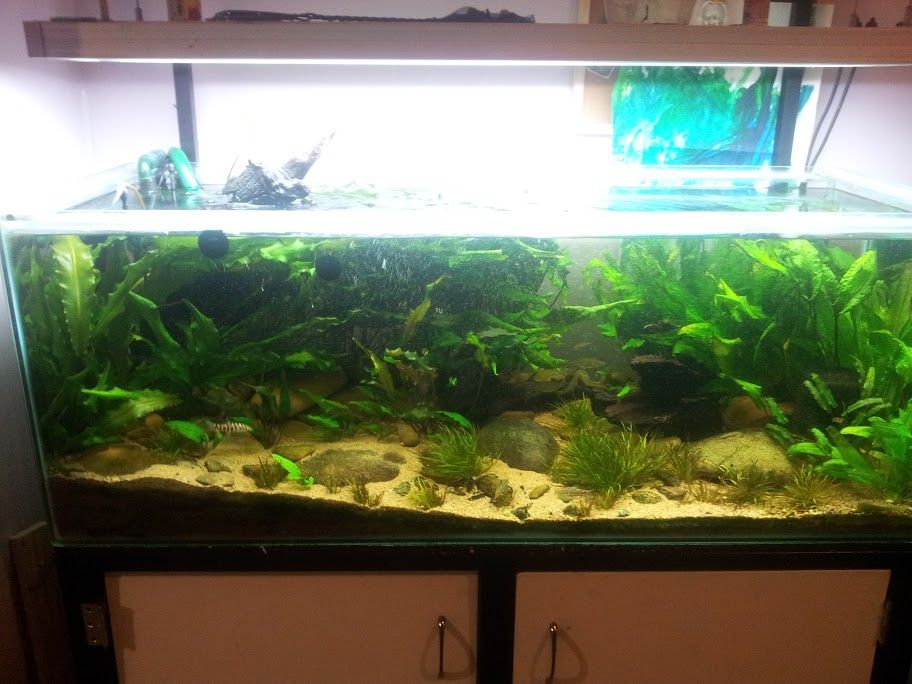 Photo thanks to loachs4all
From this thread - "loach river" tank:
http://www.aquariumlife.com.au/showt...ighlight=kuhli