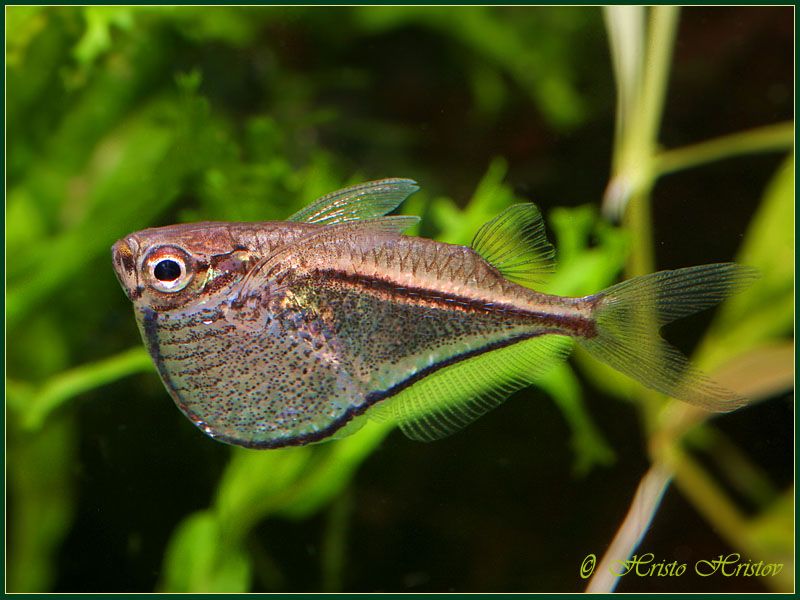 Photo thanks to Aquasaur
Name:
Scientific name: Toracocharax securis
Common name: Giant Hatchetfish/ Greater hatchetfish/ Greater silver hatchetfish
AKA:

Country of origin:
South America
pH:
Temperature:
Hardness:
Water flow:
Oxygenation:
Maximum size:
Diet:
Live, frozen, flake & pellet foods.
Breeding:
Tank companions:
It is a hunter, although it hunts at the very surface of the tank, so may be alright with adult shrimp in a large well planted tank (4ft or over).
It goes well with other peaceful tetras, cardinals, corydoras, even discus.
Position in tank:
It lives at the very surface of the tank. It is prone to jumping, particularly when startled, so needs lids on the tank, with no gaps. It jumps both to evade predators and to catch flying insects as part of its natural behaviour in the wild.
It is a shoaling fish, and should be in a group of 6 or more.
It is
often confused with
other hatchetfish.
There are 9 species, in 3 genera of freshwater hatchetfish.
4 are in the aquarium trade:
Carnegiella marthae - black-winged hatchet/ Marthae Silver Hatchet
Carnegiella strigata - marbled hatchet
Gasteropelecus levis - Silver hatchet
Gasteropelecus sternicla - Common hatchet
As with other hatchetfish, its inverted pectoral fins allow it to swim extremely swiftly, and turn more sharply than many other species, giving it an advantage in both hunting prey and avoiding predators.
All Thoracocharax spp. are legal imports to Australia as of 20/10/2013:
http://www.environment.gov.au/biodiv...mport-list.pdf
The IUCN Red List reports Thoracocharax securis as a species which has not yet been assessed at 20/10/2013:
http://www.iucnredlist.org/search
It is very important not to release any aquarium specimens into our waterways. Any that are not sold or re-homed/ given away, can often be re-sold to aquarium stores. If they are homed in ponds, care should be taken that they cannot escape in run-off into our waterways. Even if fish are native & local they should not be moved from one waterway to another, as this can transfer disease. If they are not local fish, they can both spread disease and either out-compete or eat local fish, shrimp & plants, causing their demise.
It is a
good fish for
people with some basic experience.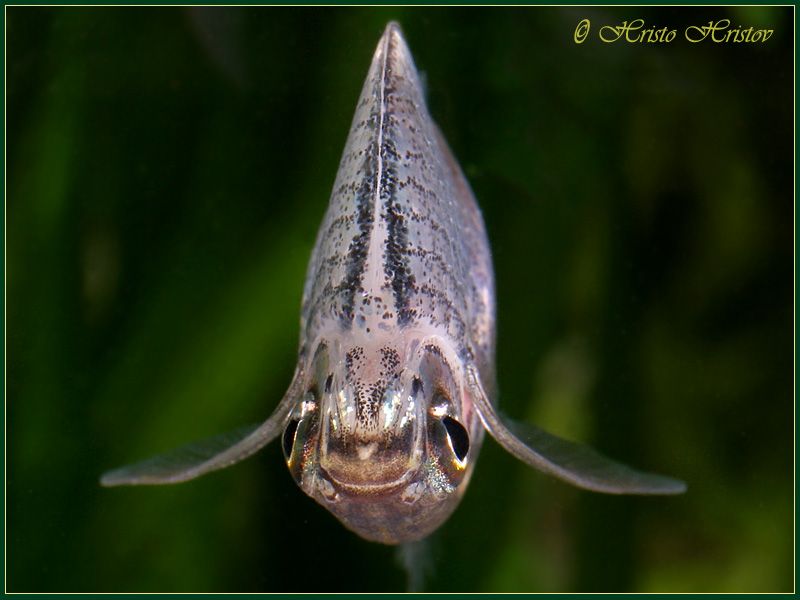 "batman" - upside down showing pectoral fins
Photo thanks to Aquasaur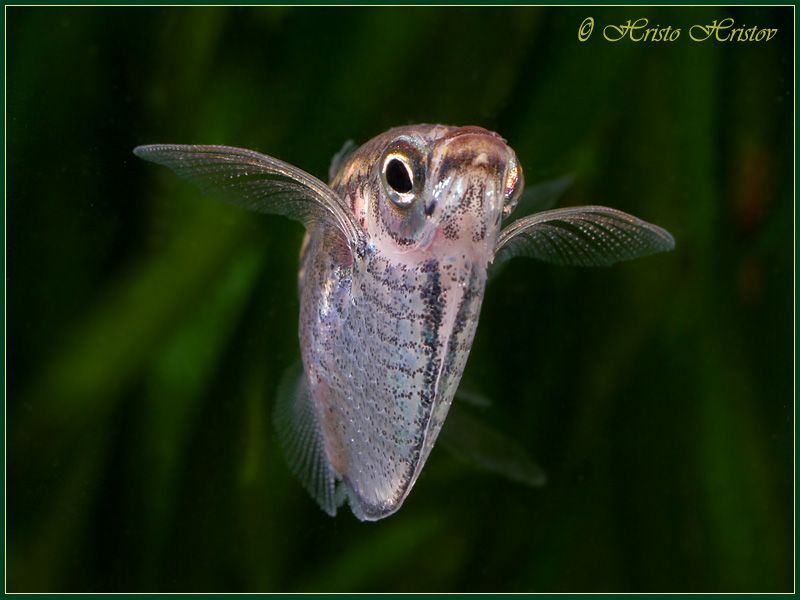 Photo thanks to Aquasaur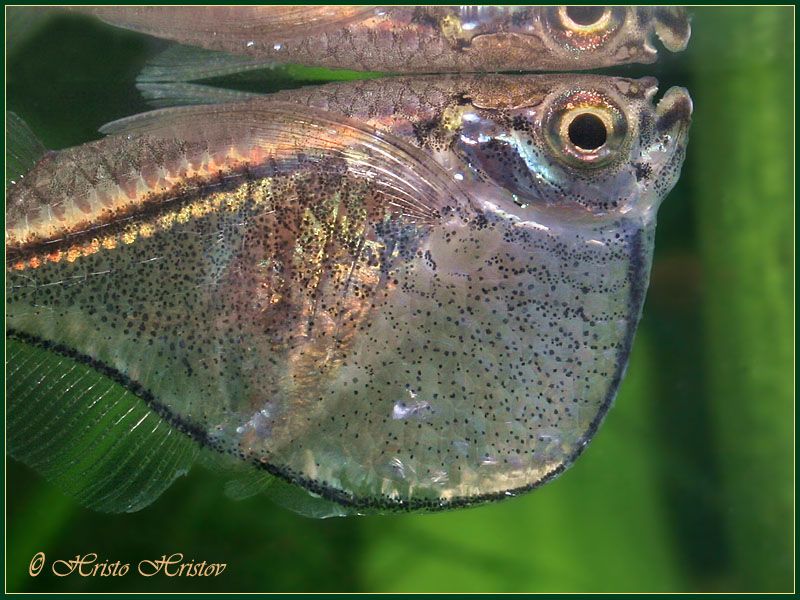 Photo thanks to Aquasaur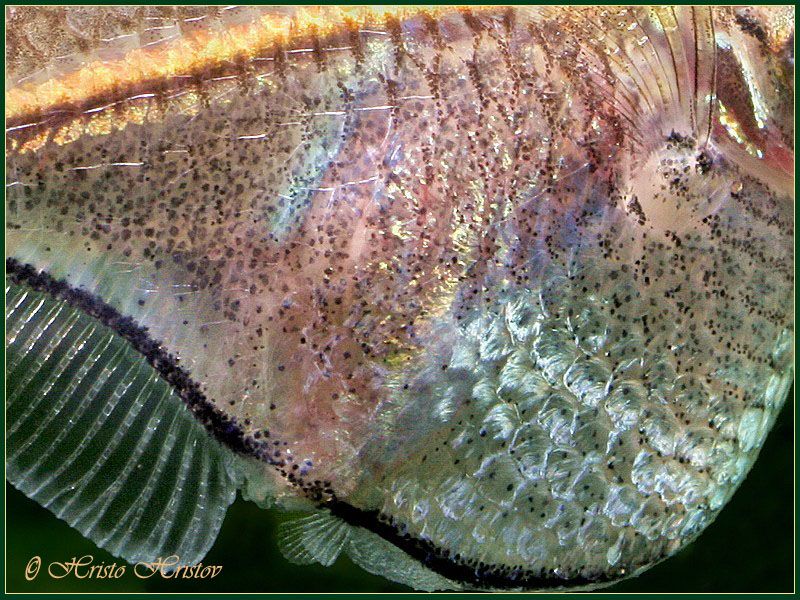 Photo thanks to Aquasaur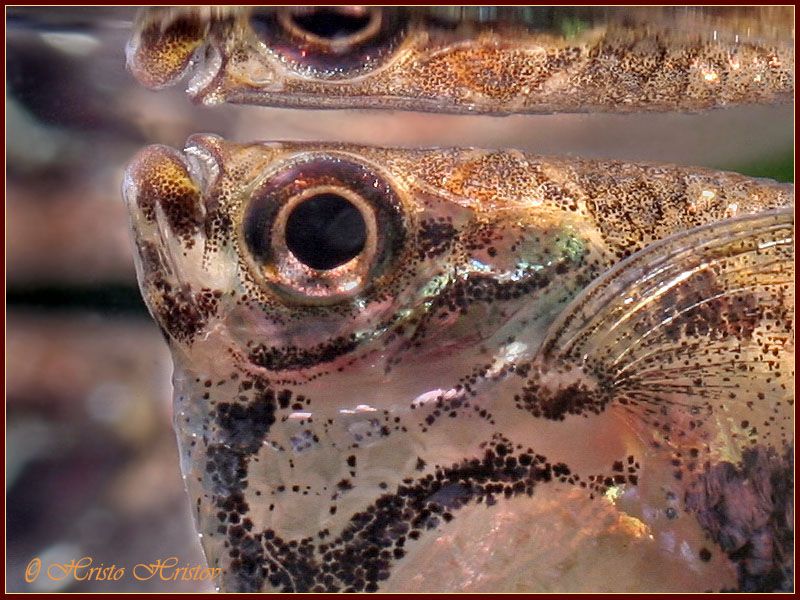 Photo thanks to Aquasaur