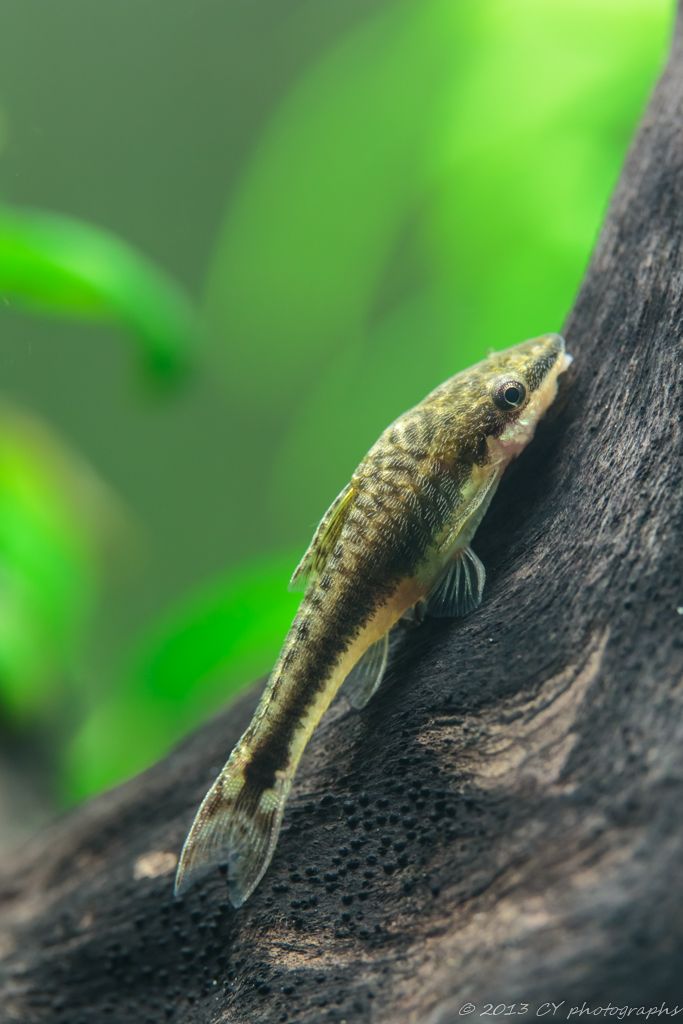 Photo thanks to watfish
WEB5D3_2013-9396
by
cy1234
Photo thanks to watfish
Name:
Scientific name: Otocinclus
Common name: Ottos
AKA:

Country of origin:
South America
pH:
5.5 - 7.5
Temperature:
21 - 28c
Hardness:
1-12 dH
Water flow:
Can tolerate high or low flow
Oxygenation:
Standard
Maximum size:
2.4 - 5.5cm
Diet:
Vegetarian. Primarily eat algae, but they will require additional vegetables or algae tablets if there is insufficient algae for them.
Breeding:
They lay eggs which stick to a surface, then do not protect them but just leave them there.
Tank companions:
They are the only fish which are truly safe with shrimp and will not eat any shrimplets.
They have an armoured shell on their back, which faces out when they are suckered to the walls eating algae, so they are protected, and can be put with most fish. They are safe with microfish and with most larger fish. They will swim off the glass at times, so still follow the rule that if the otto can fit in the fish's mouth it will be eaten.
Otocinclus comprises 16 or 17 different species (depending on the taxonimy of one species, which is still in the balance), all of which have the common characteristic of being efficient at cleaning algae in the home aquarium. They are all able to "breathe" oxygen by gulping it, then being able to hold the air until the O2 is absorbed. The two main species that are sold in the trade are O. vittatus and O. macrospilus. Although frequently classified as O. affinis, this fish is now very rare in the trade. The species can be differentiated by looking at the markings on the head and the tail.
WEB5D3_2013-9387
by
cy1234
Photo thanks to watfish
There are often frequent losses when they are first introduced to the shop, and therefore to the home aquarium. Whether this is due to the stress of transport, starvation in transport of the method of capture (the majority are still wild caught) is unclear, but many die when they first arrive. Therefore it would be wise to wait for 2 weeks to purchase from the shop, then buy the survivors - but fish rarely remain in the shop that long.
The other course of action is either to buy the fish, take them home, put them in a quarantine tank, feed them on algae pellets & vegetables - and possibly treat for flukes if you wish to. Or you can put them in the tank you plan to keep them in, which should be a mature tank which contains some algae, and hope that there is no disease passed on. This is not good practice in general - fish should be quarantined as a rule, but given that these fish have possibly been starved in transit and require a mature tank, you may consider it as an option. Either the quarantine tank or putting them straight in the main tank without quarantine have pros and cons in this case.
Ottos do rarely sucker on the sides of discus or other mucous pruducing fish. Discus are the main victims of this, as they produce a slime on their sides most of the time, but this becomes thick when they are spawning, as the fry feed off this for the first few days of their lives. This is attractive to various sucking fish, plecos are renowned for sucking on this. Once a fish has developed a taste for this, it is unlikely to leave the discus alone. Very occasionally an otto can be taught to return to its purpose if algae wafers are provided immediately, as they usually begin due to hunger. If this doesn't work, the fish should be removed befoore it injures the discus. Ottos are less likely to cause permanent harm immediately to discus than other sucking fish, but can still do so.
Otocinclus arnoldi are legal imports to Australia as of 20/10/2013:
http://www.environment.gov.au/biodiv...mport-list.pdf
All Otocinclus other spp. are NOT legal imports to Australia as of 20/10/2013:
http://www.environment.gov.au/biodiv...mport-list.pdf
however they may have been on previous import lists, have entered Australia prior to the implementation of import lists, or been misidentified on importation.
The IUCN Red List reports Otocinclus as species which has not yet been assessed at 20/10/2013:
http://www.iucnredlist.org/search
It is very important not to release any aquarium specimens into our waterways. Any that are not sold or re-homed/ given away, can often be re-sold to aquarium stores. If they are homed in ponds, care should be taken that they cannot escape in run-off into our waterways. Even if fish are native & local they should not be moved from one waterway to another, as this can transfer disease. If they are not local fish, they can both spread disease and either out-compete or eat local fish, shrimp & plants, causing their demise.
They are a good fish for
people with a little experience - beginners +1
- providing they are kept in a mature tank.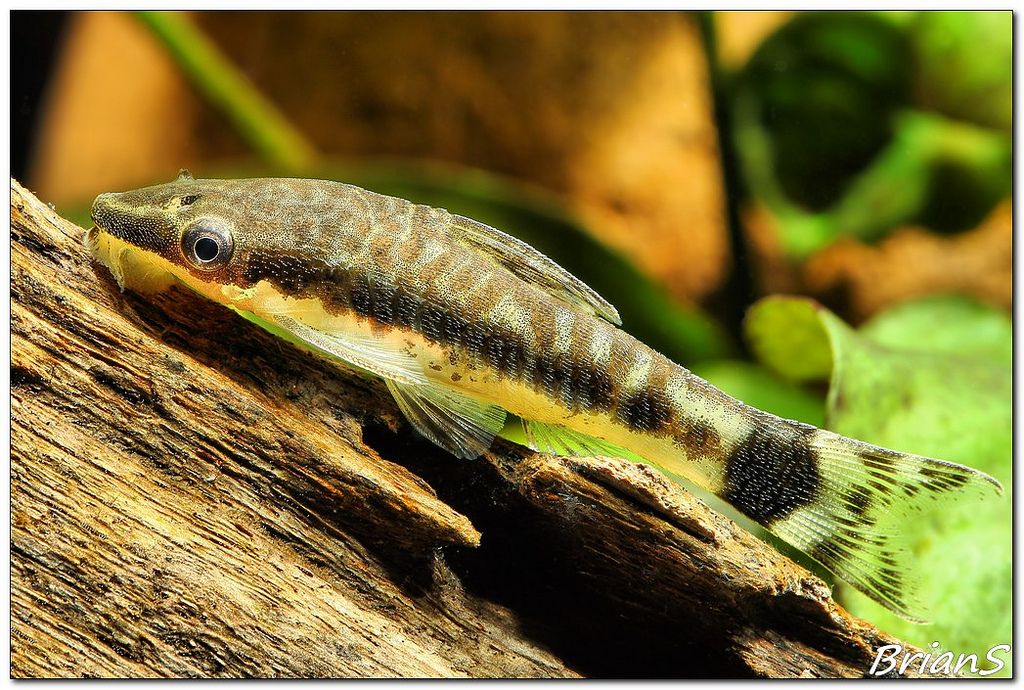 Photo thanks to BrianS