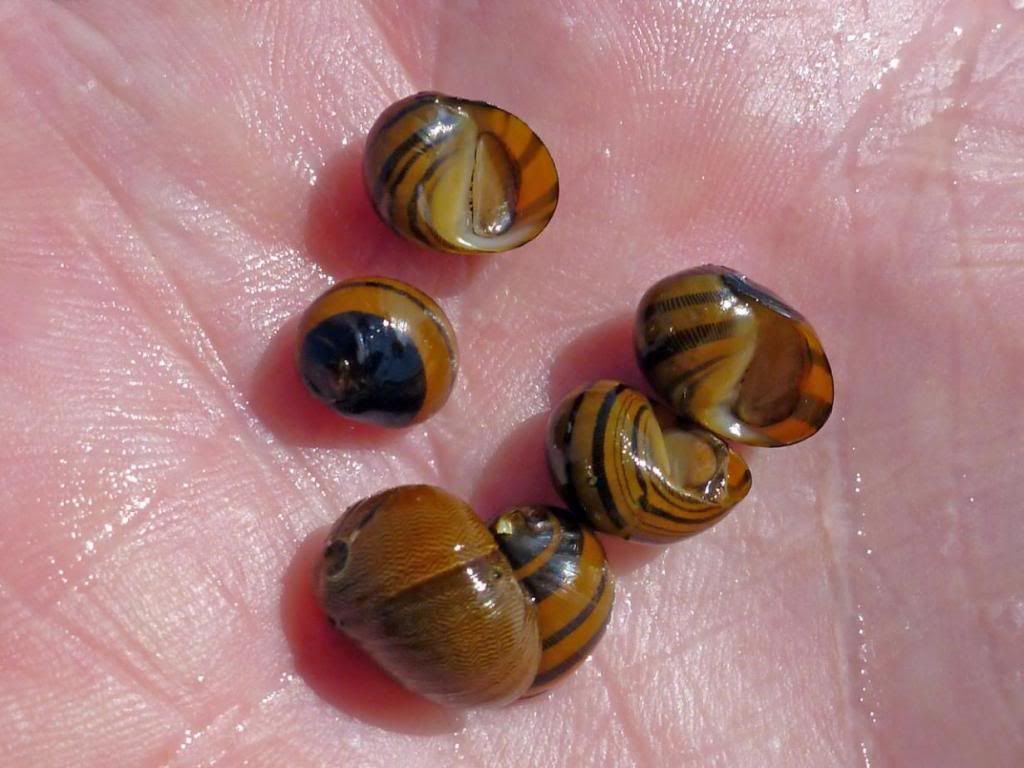 Photo thanks to Dave Wilson, Aquagreen
Wondering if anyone has had any experience with snails of the genus Neritina? I know they're used o/s for algae control, and apparently have a non fw larval stage (the species that's used anyway).... so particularly for any of our members from overseas, any experience - good/bad/indifferent?
I know from my handy dandy university text that the genus is found here in australia in marine, brackish and fresh water environments, but my text book isn't quite dandy enough to tell me which species there are, or exactly where they're distributed. I wonder if we look hard enough, we may be able to collect a species of Neritina for use in the aquarium?
NB:
The thread continues at:
http://www.aquariumlife.com.au/showt...-Nerite-snails
DE