Hey guys, me again with another question and hopefully get some help.
For the last 2 weeks I tested the water and PH Level is fine. Unfortunately I dont have a master test kit. So all I can test for is Ph. I did a 20% water change and the next week a 50% with Prime added to the new water.
Then I wondered why newly planted HC seems to be floating everywhere as if something is cutting them/trimming them. It is then I noticed I had a under water Caterpillar of some sort in my tank there about 5 of them and they wrapped themselves in leaves to disguise themselves.
This is a picture of the suckers!!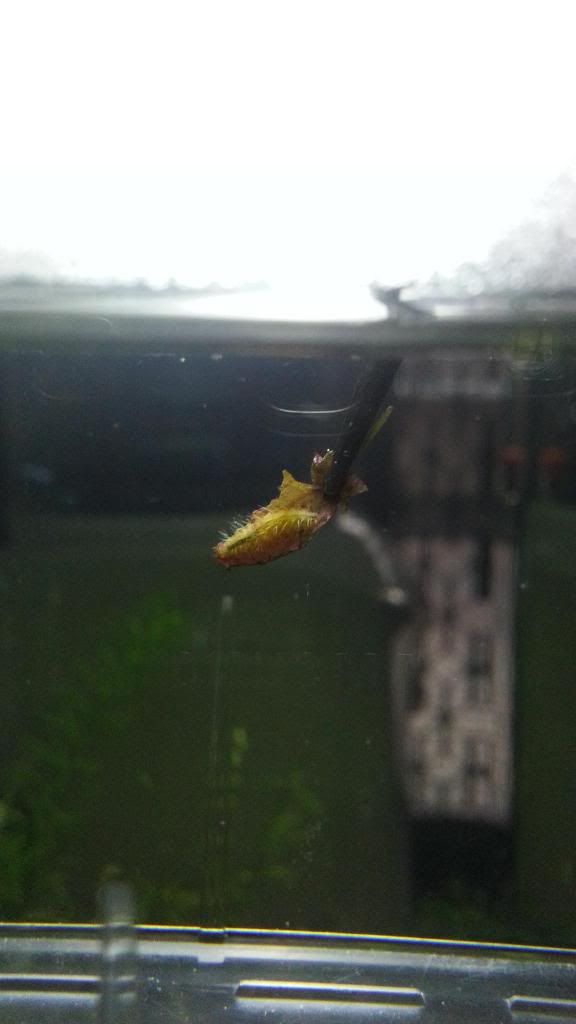 Not sure where they came from or what they are, can anyone tell me what type of caterpillar this is?
I have eradicated them already thought but would still love to know what they were.
If someone can tell me what these Critters are would really help. I have caught them all(I think) and they are in my breeder box ready to be eradicated!
Thanks in Advance.
Alex
DE