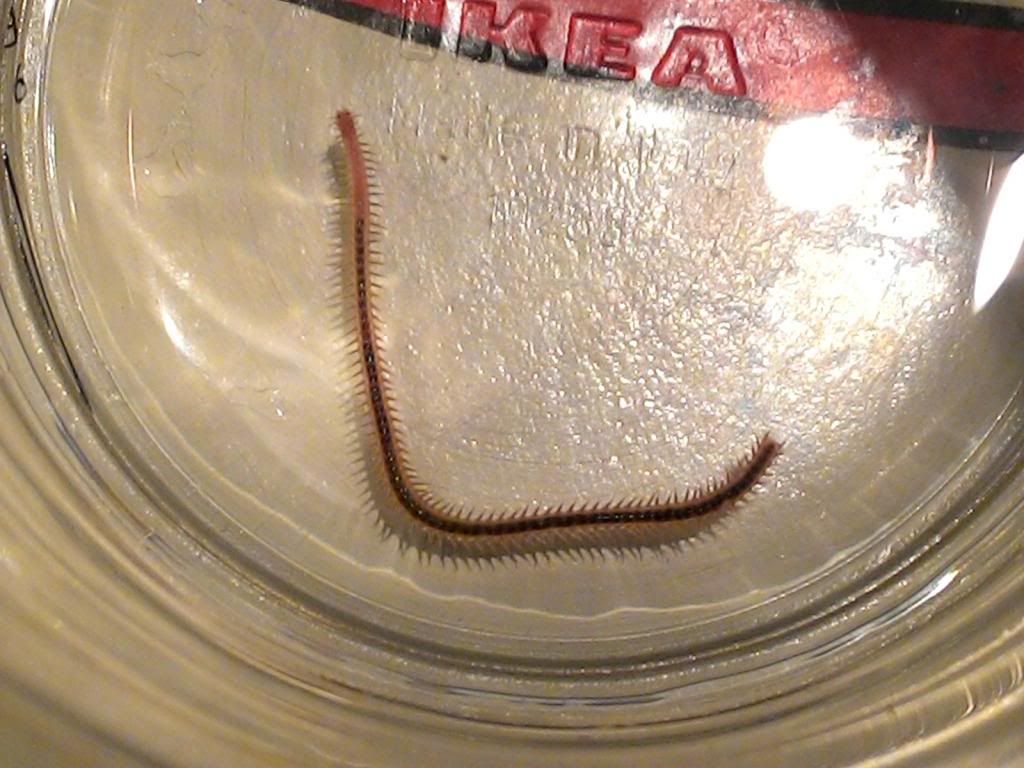 Photo thanks to lime - worm is around 2cm long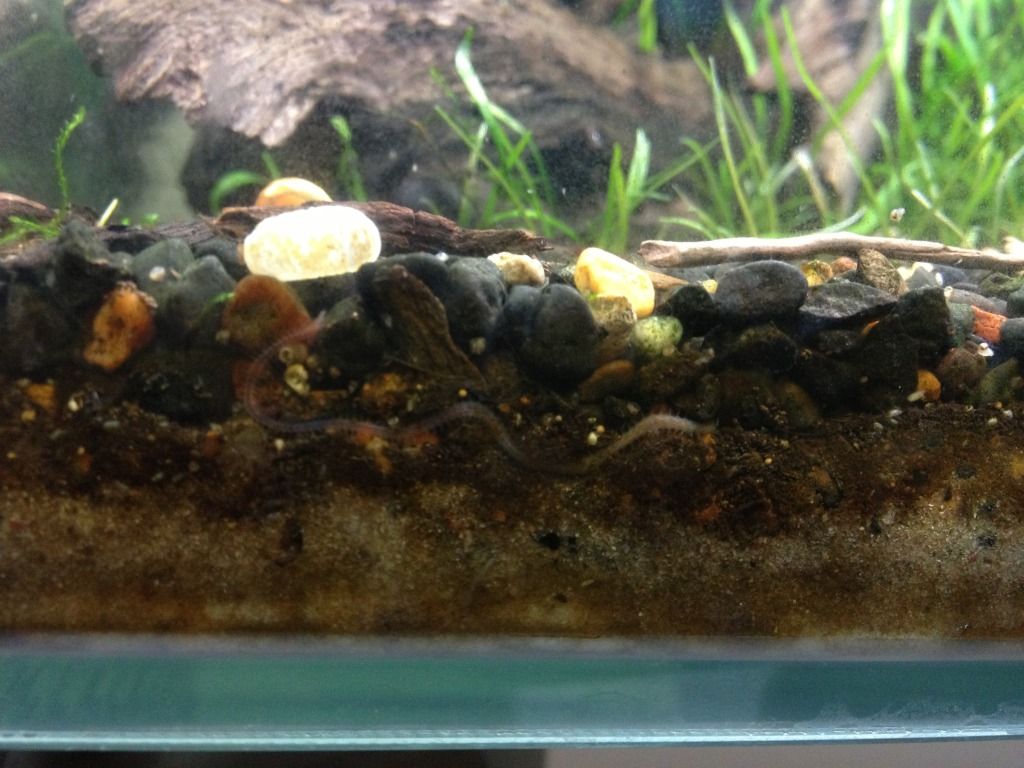 Photo thanks to Bardus 71
Name:
Scientific name: Polychaete - Bristle worm
Common name: Bristle worm
AKA: Freshwater bristle worm

Country of origin:
Australia & overseas.
pH:
Temperature:
Hardness:
Water flow:
Oxygenation:
Maximum size:
Diet:
Breeding:
Varies between species.
Tank companions:
They can eat shrimp, especially shrimplets. Some species appear to, others not.
They are usually harmless to fish.
There are 168 species of freshwater bristle worms.
They are good for aerating the substrate.
Thread continues
here:
http://www.aquariumlife.com.au/showt...leworm-MTS-etc
Relevant threads:
Contains some swearing - and video:
http://www.aquariumlife.com.au/showt...ht=bristleworm
WTB & discussion of soil aeration & alternative species for this:
http://www.aquariumlife.com.au/showt...-Tubifex-worms